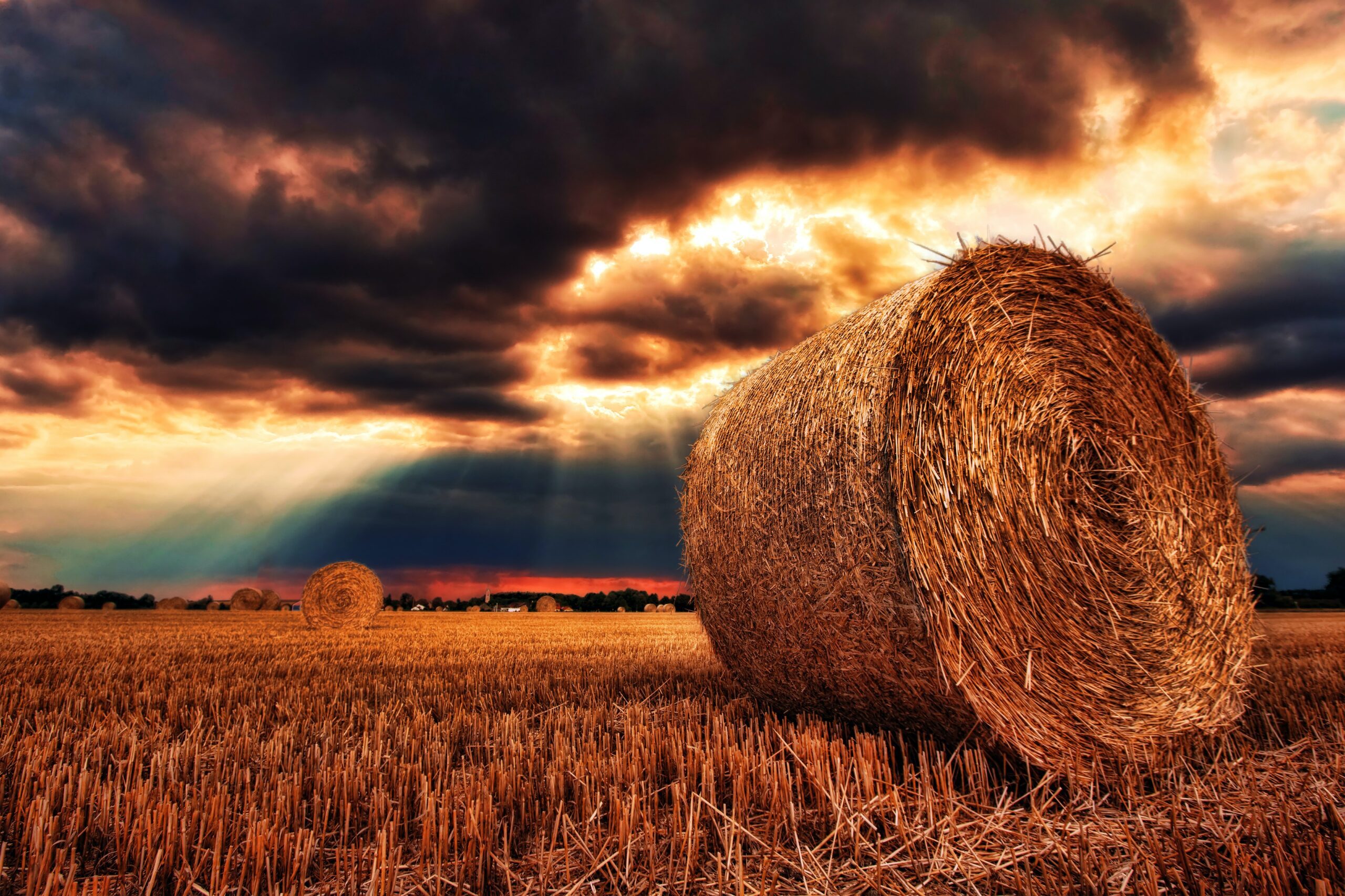 CFAN Calendar of Events
September – October 2022
September 3, 10, 17, and 24, October 1, 8, 15, 22, and 29
Downtown Lakeland Farmers Curb Market
This vibrant, eclectic market brings the community together every Saturday in Downtown Lakeland with fresh, local produce, live plants, and a variety of hot foods and handcrafted wares. It is located on the 200 block of N Kentucky Ave in Lakeland from 8 a.m. – 2 p.m. every Saturday (except in August) and is a production of the Lakeland Downtown Development Authority (LDDA). Learn more at www.downtownfarmerscurbmarket.org.
September 3, 10, 17, and 24, October 1, 8, 15, 22, and 29
Saturday Night Rodeo
This fun, family-friendly rodeo takes place every Saturday from 7:30 – 9:30 p.m. at Westgate River Ranch Resort & Rodeo, located at 3200 River Ranch Blvd in River Ranch. Enjoy the antics of cowpokes and bronco busters as they show off their skills trick riding, bull riding, calf roping, barrel racing, and more. Kids are invited into the rodeo arena toward the end of the night to participate in a real "calf scramble." Tickets are $25 for adults, $15 for children ages 5 – 12, and children ages 4 and under are free. For more information, please visit www.westgateresorts.com/hotels/florida/river-ranch/westgate-river-ranch-resort/activities/rodeo/.
September 8 and October 13
Pups & Pints
Every second Thursday of the month you can take your favorite canine with you to enjoy a large selection of beer and enter a raffle to win a gift basket. Sponsored by Orchid Springs Animal Hospital and held at Union Taproom, located at 245 W Central Ave #102 in Winter Haven, 5:30 – 7:30 p.m. Call (863) 268-4921 for more information.
September 10 and 24, October 8 and 22
Downtown Farmer's Market in Lake Wales
The Lake Wales Downtown Farmer's Market is sponsored by Lake Wales Main Street and takes place every second and fourth Saturday from 9 a.m. – 1 p.m. at 20 N Market St in Lake Wales. This producer-only market specializes in locally grown, pesticide-free produce and plants, baked goods, local honey, Florida grove pepper sauces, cheeses, award-winning BBQ sauces and rubs, homemade jams and jellies, natural pet treats, plus a ton of crafts, clothing, and jewelry. For more information, you can contact Lynn Greenfield at (863) 676-8782 or visit www.lwmainstreet.com/farmers-market.
September 10 – 11
F.I.R. Expo – Repticon Reptile & Exotic Animal Show
Herpetologists and reptile enthusiasts will love this convention! Reptiles and other exotic species will be on display and for sale at this exciting exhibition. Tickets for both days are only $15, or just $11 for Saturday only, $12 for Sunday only. Kids ages 5 to 12 are $6, and ages 4 and under get in for free. Taking place in the Exhibit Hall at the RP Funding Center, located at 701 W Lime St in Lakeland. Get your tickets by visiting www.repticon.com/tickets/.
September 23 – 24
Ultimate Team Challenge Bull Riding
Ninety of the world's best bull riders will be competing for their piece of a $100,000 cash prize at the RP Funding Center, located at 701 W Lime St in Lakeland. Fun events for the whole family include a boot scramble for kids on Friday, a dance-off on Saturday, and the opportunity to show off your own bull riding skills on a mechanical bull. Volunteer to play Money the Hard Way for a chance to win $200 by being the one to pull a ribbon off the neck of a real bull! Tickets start at $17, and children under age 3 get in for free. Get your tickets by going to www.rpfundingcenter.com or calling the RP Funding Center Box Office at (863) 834-8111.
September 24
Grady Goat Yoga Tampa Bay
Every Saturday, Grady Goat Farm hosts a fun and relaxing yoga class featuring their famous goats. Tickets are $15 for each attendee. This delightful event benefits Project G.O.A.T. (Global Offensive Against Trafficking), a charity that works to protect children. Grady Goat Farm is located at 12551 Franklin Rd in Thonotosassa. Learn about this incredible farm and all that they do by visiting their website at www.gradygoat.org.
September 24
Honey Bee Seminar
The Tampa Bay Beekeepers Association is putting on this fun and informative day of learning at the Hillsborough County Fairgrounds, located at 215 Sydney Washer Rd in Dover. Registration opens that morning at 8 a.m. and the event will begin at 8:55 a.m. or you can register in advance by visiting www.eventbrite.com and searching for "2022 Honey Bee Seminar." There is also a link at www.TampaBayBeekeepers.com. It is $30 per person for adults, $15 for youth ages 11 to 18, and kids under 11 may enter for free with a paying adult. Stations will be set up to teach participants everything from how to start a hive to honey extraction and more.
September 24
Garden Fest and More
At Plant City Garden Club's 14th annual Garden Fest, you will discover a plethora of native plants, perennials, herbs, garden ornaments, soil amendments, and so much more. The free event will take place from 9 a.m. – 2 p.m. at McCall Park, 100 N Collins St in Plant City. Details at www.plantcitygardenclub.org/calendar/.
October 1
Oktoberfest
Balmoral Bar & Grill is kicking the season off right with the traditional German celebration of beer, authentic food, and polka music! No need to travel to the Black Forest for this one, Balmoral Bar & Grill is located at 124 Kenny Blvd in Haines City. Festivities run from 7 – 10 p.m. For more information, please go to www.balmoralbarandgrill.com/events/.
October 8
Polk State College FallFest
Celebrate the changing of the seasons with local businesses, organizations, and College clubs as they offer a plethora of homemade arts, crafts, and products for sale. This is the first festival after a two-year COVID hiatus, so show the school your support as they raise funds for scholarships and other programs to benefit students. The fair will be held from 9 a.m. – 3 p.m. Vendors can register a booth until October1 by calling Lozell at (863) 297-1050 or emailing fallfest@polk.edu. Polk State College is located at 999 Ave H NE in Winter Haven.
October 13
Introduction to Urban Agriculture (Ag in Limited Spaces)
Learn how to make the most of limited space and develop a profitable business, too, utilizing vertical farming and hydroponic systems. Presented by Luis O. Rodriguez with UF/IFAS Extension, Polk County, from 5:30 – 8:30 p.m. at 1702 S Holland Pkwy in Bartow. The fee is $15 and you can register by searching for "Introduction to Urban Agriculture" on www.eventbrite.com.
October 19
Rebuilding a Historic Garden: Bok Tower Gardens Reflection Pool Garden
Bok Tower Gardens Director of Horticulture, Brendan Huggins, will present this monthly series that looks at the redesign of a historic Fredrick Law Olmsted, Jr. garden. This event is free with admission and will take place from 12 – 1 p.m. at the Alexander Discovery Center. Bok Tower Gardens is located at 1151 Tower Blvd in Lake Wales. For more information, please visit www.boktoergardens.org.
October 20 – 22
Rock N Brews BBQ Festival
An FBA Sanctioned BBQ competition featuring Professional, Backyard, and Kids cook-offs, a bonfire, craft fair, and live music from local bands will be held at Camp Mack, a Guy Harvey Lodge, Marina & RV Resort. General admission is free. For more information, please go to www.guyharveycampmack.com/rock-n-brews-bbq/.
October 22 – 23
Bonnet Springs Park Grand Opening
Located at 400 Bonnet Springs Blvd in Lakeland, the free public will celebrate its Grand Opening with local food trucks and special events. Although pets will be welcome in the park after the Grand Opening Weekend, visitors are asked to please leave their furry friends home during this event.
October 29 – 30
Pioneer Day FestivalThe Lake Wales History Museum will host the 45th annual Pioneer Days Festival from 9 a.m. – 5 p.m. each day. It is fun for the whole family and free with historical demonstrators, pioneer camps, craft market vendors, live music, festival refreshments, car and tractor show, and a Pumpkin Patch activity area for kids. The Museum is located at 325 S Scenic Hwy in Lake Wales. You can learn more at www.visitcentralflorida.org/featured/lake-wales-history-museum/.