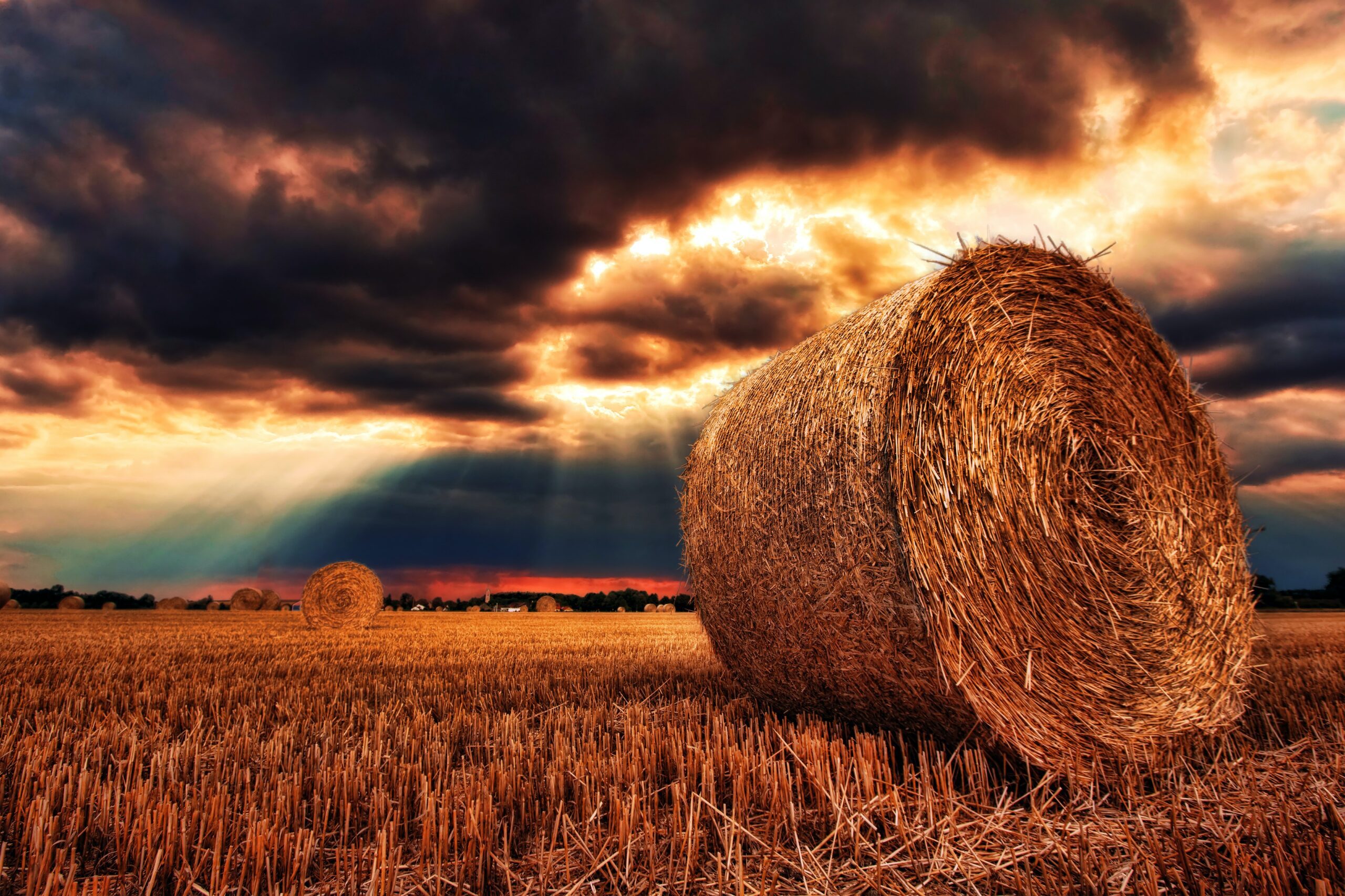 Calendar
CFAN Calendar of Events
To submit event details, please click here:
*submission does not guarantee publication
September – October 2023
September 2, 9, 16, 23, and 30, October 7, 14, 21, and 28
Grady Goat Yoga Tampa Bay
Every Saturday from 10 – 11:30 a.m., Grady Goat Farm hosts a fun and relaxing yoga class featuring their famous goats. Tickets are $37 for each attendee. This delightful event benefits Project G.O.A.T. (Global Offensive Against Trafficking), a charity that works to protect children. Grady Goat Farm is located at 12551 Franklin Rd in Thonotosassa. Learn about this incredible farm and all that they do by visiting their website at www.gradygoat.org.
September 2, 9, 16, 23, and 30, October 7, 14, 21, and 28
Saturday Night Rodeo
This fun, family-friendly rodeo takes place every Saturday through the end of November from 7:30 – 9:30 p.m. at Westgate River Ranch Resort & Rodeo, located at 3200 River Ranch Blvd in River Ranch. Enjoy the antics of cowpokes and bronco busters as they show off their skills trick riding, bull riding, calf roping, barrel racing, and more. Kids are invited into the rodeo arena toward the end of the night to participate in a real "calf scramble." Tickets are $25 for adults, $15 for children ages 5 – 12, and children ages 4 and under are free. For more information, please visit www.westgateresorts.com/hotels/florida/river-ranch/westgate-river-ranch-resort/activities/rodeo/.
September 9 and 23, October 14 and 28
Downtown Farmer's Market in Lake Wales
The Lake Wales Downtown Farmer's Market is sponsored by Lake Wales Main Street and takes place every second and fourth Saturday from 9 a.m. – 1 p.m. at 20 N Market St in Lake Wales. This producer-only market specializes in locally grown, pesticide-free produce and plants, baked goods, local honey, Florida grove pepper sauces, cheeses, award-winning BBQ sauces and rubs, homemade jams and jellies, natural pet treats, plus a ton of crafts, clothing, and jewelry. For more information, you can contact Lynn Greenfield at (863) 676-8782 or visit www.lwmainstreet.com/farmers-market.
September 2, 9, 16, 23, and 30, October 7, 14, 21, and 28
Downtown Lakeland Farmers Curb Market
This vibrant, eclectic market brings the community together every Saturday in Downtown Lakeland with fresh, local produce, live plants, and a variety of hot foods and handcrafted wares. It is located on the 200 block of N Kentucky Ave in Lakeland from 8 a.m. – 2 p.m. every Saturday (except in August) and is a production of the Lakeland Downtown Development Authority (LDDA). Learn more at www.downtownfarmerscurbmarket.org.
September 14, 2023
South Florida Beef Forage Program's Seasonal Resilience: Management Strategies to Maximize Winter Performance from 9 a.m. to 2 p.m. Registration Fee is $5. Pre-registration is required.To register, visit 23WINTERSUPPLEMENTATION.EVENTBRITE.COM. For more information, contact Lauren Butler at 863-763-6469 or L.Butler@ufl.edu
September 16 – 17
Repticon
Calling all aspiring herpetologists! Saturday 9 a.m. – 4 p.m. and Sunday 10 a.m. – 4 p.m. at RP Funding Center Sikes Hall, 701 W Lime St in Lakeland, you can satisfy your reptilian urges at this wildly popular exhibition and sale of exotic snakes, lizards, amphibians, and more. Tickets are $10 for adults for one day, $15 for both days, $5 for kids ages 5-12 for one day and $6 for both days, children ages 4 and under admitted free. Active Duty and Retired Military, First Responders, and Teachers get in FREE (with valid ID). For more information or to purchase tickets online, please go to www.repticon.com.
September 21
Sustainable Solutions: Integrated Pest Management for Urban Agriculture
Learn science-based approaches to urban farming including pest and disease control with the knowledgeable agents of UF/IFAS from 9 a.m. – 1 p.m. at UF/IFAS Extension Polk County, located at 1702 S Holland Pkwy in Bartow. It's only $15 for a wealth of valuable information, so register today at www.rb.gy/ynsqw. If you have any questions, please contact Luis O. Rodriguez at (863) 519-1049 or email him at LRodriguezrosado@ufl.edu.
September 28
Private Applicator Exam Review
Join Lourdes Pérez of UF/IFAS Agriculture & Natural Resources of Highlands County and Luis Rodríguez from UF/IFAS Small Farms & Pesticide Education of Polk County from 8:30 a.m. – 12:30 p.m. as they provide instruction to prepare students for the Ch. 487 pesticide licensing exam which will be offered that afternoon. The cost is $15 per person and the presentation will take place at Bet J Harris Jr. Agricultural Center, Conference Room 2, located at 4509 George Blvd in Sebring. Please pre-register at www.privateapplicator.eventbrite.com, or call Lourdes Pérez Cordero at (863) 402-6540 or email at lperezcordero@ufl.edu for more information.
September 30
Gardenfest
The Plant City Garden Club is holding its annual free festival dedicated to all that grows from 9 a.m. – 2 p.m. at 102 N Palmer St in Plant City! Lots of vendors will be there with something for everyone, from the amateur horticulturalist to the well-seasoned landscape designer. Want to sell your garden products there? Contact Sally Murphy at sally.murphy6@aol.com.
September 30
Mossy Hollow: A Market of Drear and Wonder
Step through a mystical portal and find yourself transported into a magical forest market at this free family-friendly event! From 2 – 8 p.m. at Metals & Nature, 1501 W Hwy 60 in Plant City, meander through an enchanting woodland experience as you browse amongst artists and vendors, enjoy a refreshing treat from the potions bar, and interact with delightful characters while festive music fills the air. Add to the ambiance by arriving in costume! Find more information at www.instagram.com/mossyhollowmarket/.
October 5
Fall Tree Walk & Talk
Get out for some fresh air while discussing the benefits of seasonal, Florida-friendly trees in your yard during this walking tour of trees at Mackay Gardens with the friendly folks from UF/IFAS Extension Polk County and the City of Lake Alfred from 10 – 11 a.m. For complete details and to register, please go to www.falltreewalkoct2023.eventbrite.com.
October 12
Basic Backyard Chicken Workshop
Don't cluck around and miss this informative presentation with Luis O. Rodriguez and Jonael Bosques from the UF/IFAS Extension Offices in Polk and Hardee Counties! They'll be covering everything you need to know to keep backyard chickens safely and legally in Florida, including nutrition and housing, biosecurity, and common chicken breeds. The cost is just $15 and that includes a meal. The class will be held from 5:30 – 8 p.m. at UF/IFAS Extension Polk County, at 1702 S Holland Pkwy in Bartow. Please go online to register ahead of time at www.eventbrite.com/e/basic-backyard-chicken-workshop-tickets-677351124447.
October 14
Turkey Shoot
It's turkey time – the 2nd Annual Turkey Shoot presented by Olin S Wright Lodge #79 & Turkey Creek Lodge #248, at Hillsborough County Cattlemen's Pavilion, located at 6404 S County Rd 39 in Plant City, from 10 a.m. – 4 p.m. $10 donation per shot, with prizes awarded every round. Gun raffle sponsored by G5 Feed & Outdoor. The Order of the Easter Star's Plant City #81 will be serving a BBQ chicken meal for $15 a plate. To learn more, please call Olin S Wright Lodge #79 at (813) 752-8061.
October 24
Fall Beekeeping Basics Workshop
Luis O. Rodriguez and Jonael Bosques, UF/IFAS Extension Agents from Polk and Hardee Counties, will give you the buzz about beekeeping, including laws and regulations, bee biology, how to get started as a beekeeper, and plenty for just $20 (lunch is included!) from 9 a.m. – 2 p.m. at UF/IFAS Extension Polk County, located at 1702 S Holland Pkwy in Bartow. Sign up today at www.eventbrite.com/e/fall-beekeeping-basics-workshop-tickets-676886013287.
October 24 and 26
Backpacking 101
This is a two-day classroom workshop (registrants are expected to attend both sessions) from 5:30 – 7:30 p.m. in which participants will learn all the basic skills required to go backpacking in Florida's backcountry. If you're interested, please go to www.eventbrite.com/e/backpacking-101-introduction-to-the-hobby-of-backpacking-tickets-568446226967 for complete information and registration.
October 26 – 28
Rock 'N' Brews BBQ FestivalPitmasters and cook teams square off in this FBA Sanctioned BBQ contest with Professional and Backyard Divisions, Kids Cook-off, Ancillary Contest, Bonfire Party, and more! Come enjoy the Craft Fair on Saturday and Live Music on the Riverfront on Friday and Saturday. The fun lasts all weekend at Camp Mack, a Guy Harvey Lodge, Marina, & RV Resort at Lake Kissimmee. For tickets and complete details, please visit www.RockNBrewsBBQ.com.