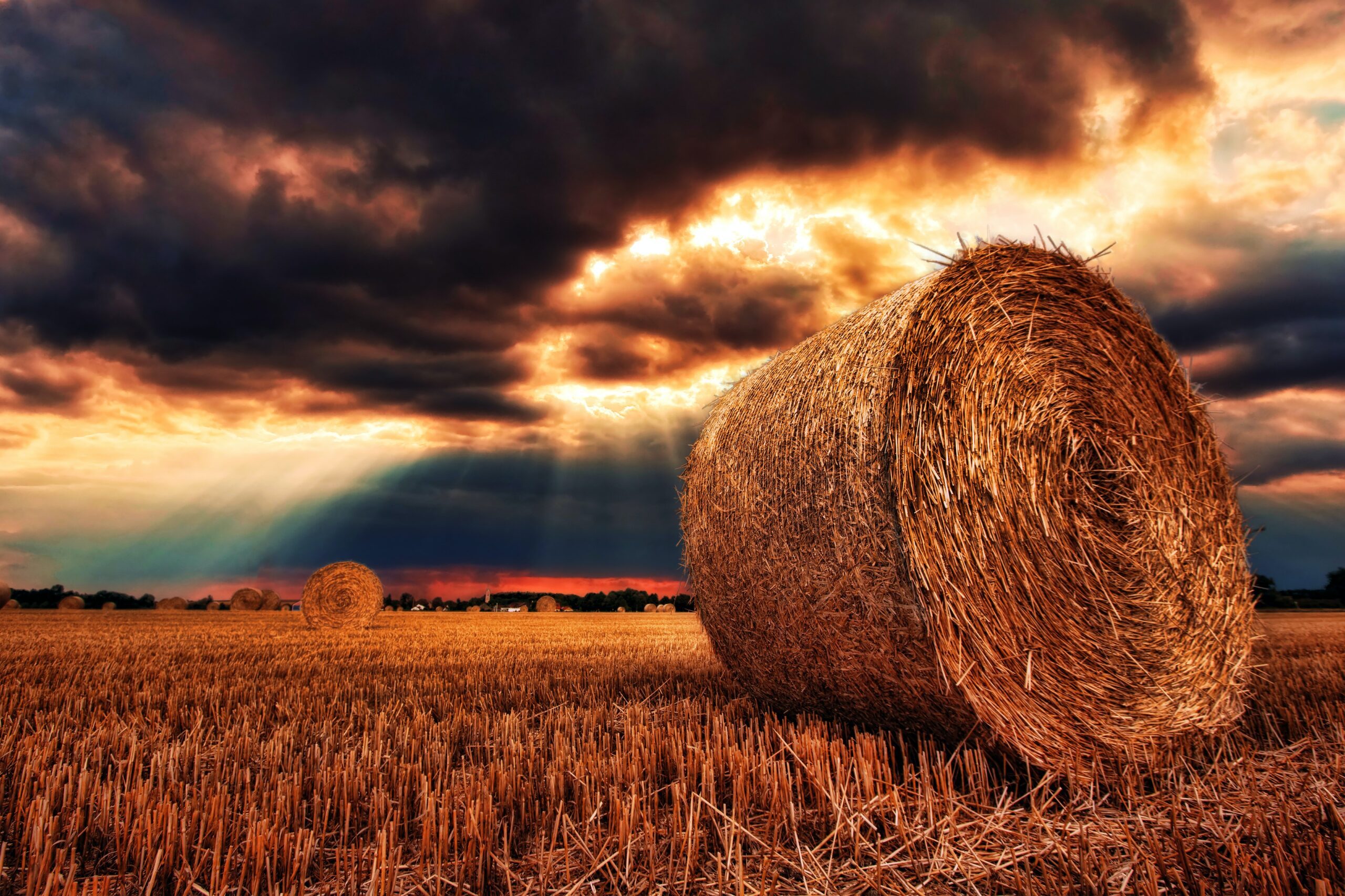 Calendar
CFAN Calendar of Events
March – April 2023
March 2 – 12
Florida Strawberry Festival
Celebrate the luscious fruit that has made Plant City the Winter Strawberry Capital of the World at this beloved annual fair. There will be plenty of vendors, agricultural exhibitors, midway games, thrilling carnival rides, headliner musical performances, and lots and lots of strawberry treats. Just follow the crowds to 303 BerryFest Place in Plant City. For more information and to purchase tickets to the festival and to the concerts, please go to www.flstrawberryfestival.com.
March 4, 11, 18, and 25, April 1, 8, 15, 22, and 29
Downtown Lakeland Farmers Curb Market
This vibrant, eclectic market brings the community together every Saturday in Downtown Lakeland with fresh, local produce, live plants, and a variety of hot foods and handcrafted wares. It is located on the 200 block of N. Kentucky Ave. in Lakeland from 8 a.m. – 2 p.m. every Saturday (except in August) and is a production of the Lakeland Downtown Development Authority (LDDA). Learn more at www.downtownfarmerscurbmarket.org.
March 4, 11, 18, and 25, April 1, 8, 15, 22, and 29
Grady Goat Yoga Tampa Bay
Every Saturday from 10 – 11:30 a.m., Grady Goat Farm hosts a fun and relaxing yoga class featuring their famous goats. Tickets are $37 for each attendee. This delightful event benefits Project G.O.A.T. (Global Offensive Against Trafficking), a charity that works to protect children. Grady Goat Farm is located at 12551 Franklin Rd in Thonotosassa. Learn about this incredible farm and all that they do by visiting their website at www.gradygoat.org.
March 4, 11, 18, and 25, April 1, 8, 15, 22, and 29
Saturday Night Rodeo
This fun, family-friendly rodeo takes place every Saturday through the end of November from 7:30 – 9:30 p.m. at Westgate River Ranch Resort & Rodeo, located at 3200 River Ranch Blvd in River Ranch. Enjoy the antics of cowpokes and bronco busters as they show off their skills trick riding, bull riding, calf roping, barrel racing, and more. Kids are invited into the rodeo arena toward the end of the night to participate in a real "calf scramble." Tickets are $25 for adults, $15 for children ages 5 – 12, and children ages 4 and under are free. For more information, please visit www.westgateresorts.com/hotels/florida/river-ranch/westgate-river-ranch-resort/activities/rodeo/.
March 11 and 25, April 8 and 22
Downtown Farmer's Market in Lake Wales
The Lake Wales Downtown Farmer's Market is sponsored by Lake Wales Main Street and takes place every second and fourth Saturday from 9 a.m. – 1 p.m. at 20 N Market St in Lake Wales. This producer-only market specializes in locally grown, pesticide-free produce and plants, baked goods, local honey, Florida grove pepper sauces, cheeses, award-winning BBQ sauces and rubs, homemade jams and jellies, natural pet treats, plus a ton of crafts, clothing, and jewelry. For more information, you can contact Lynn Greenfield at (863) 676-8782 or visit www.lwmainstreet.com/farmers-market.
March 30 and April 6
The Business of Farming Workshop
This is a two-day event covering various aspects of the business of running an agricultural operation here in Polk County. Agricultural Agents and Specialists from UF/IFAS Extension Polk County will provide instruction from 5:30 – 8 p.m. on each day. Learn how to create a successful and profitable farm or ranch. To register, please visit the Upcoming Events page at www.sfyl.ifas.ufl.edu/polk/.
April 1
Spring Plant Sale
Plant lovers and gardeners will be delighted by this sale presented by the UF/IFAS Extension Polk County Master Gardener Volunteers from 8 – 11 a.m. at City of Lakeland Nursery/Oak Hill Burial Park/Cemetery, located at 4620 US Hwy 98 S in Lakeland. Cash, checks, and credit cards will be accepted to purchase the beautiful edible, native, Florida-friendly, and citrus plants that will be available.
April 6
People and Plants
Join Horticulture Manager Taylor Walker at Bok Tower Gardens for a fascinating tour to explore some of the native plants that grow in the Florida Ecosystem gardens while learning about the ever-evolving relationships between people and the plants around them. This event is free for members of Bok Tower Gardens and $17 for non-members (fee includes admission). Registration is required. Go to www.boktowergardens.org/event/people-and-plants-2/ to sign up. Bok Tower Gardens is located at 1151 Tower Blvd in Lake Wales.
April 8
Davenport's Annual Easter Egg Hunt
Bring the kids for an eggs-citing morning from 9 – 11 a.m. at Lewis Mathews Sports Complex, located at 400 Palm St in Davenport. The free event will have age-based egg hunts plus plenty of giveaways. For more information, please visit www.mydavenport.org or call (863) 588-1130.
April 8
Easter Bunny Woodland Dance
Dress up as a rabbit or other woodland critter to join the Easter Bunny Parade at the Woodland Dance on Sabal Stage in the Hammock Hollow from 11 a.m. – 12:30 p.m. at Bok Tower Gardens, located at 1151 Tower Blvd in Lake Wales. The family-friendly event is free for members of Bok Tower Gardens and $17 for non-members (includes admission). No registration is required. You can find details at www.boktowergardens.org/event/easter-bunny-woodland-dance/.
April 12
The Fungi of the Lake Wales Ridge
The inconspicuous fungi of the xeric habitats of Lake Wales Ridge may not grab your attention at first, but Dr. Aaron David will introduce you to their overlooked world as he discusses the Archbold Plant Ecology Program's research on fungi and their conservation efforts towards preserving endangered lichens and soil biodiversity. This enlightening presentation will take place from 11 a.m. – 12 p.m. at the Alexander Discovery Center of Bok Tower Gardens, located at 1151 Tower Blvd in Lake Wales, and is free for members of the Gardens and $17 for non-members (includes admission). You can find more information at www.boktowergardens.org/events/the-fungi-of-the-lake-wales-ridge/.
April 15
Earth Day Celebration
Take care of Mother Earth every day and celebrate at Plant City Community Garden, 2001 E Cherry St in Plant City, from 9 a.m. – 2 p.m. at this fun, free event. There will be vendors, food, music, workshops, children's activities, and a plant sale. If you need more details, please call Kim (813) 468-2231, Karen (813) 435-8111, or Marta (860) 510-9296.
April 20
No Stem Left Behind
Get the most out of your backyard garden after Agents from UF/IFAS Extension Polk and Manatee Counties provide information about planting and caring for Florida fruits and vegetables, the nutritional benefits, plus some fantastic recipes to try. The informative session will be held from 11 a.m. – 12:30 p.m. To register, please visit the Upcoming Events page at www.sfyl.ifas.ufl.edu/events/.
April 21
Spring Ag Tour
Members of the Plant City Chamber of Commerce are invited to take a tour of local agricultural operations including Veranasa Group, Shogun Farms, Florida Mineral and Salt, Wish Farms, FSGA, and A Land of Delight Natural Farm. Registration is required by April 18 and the fee is $20. Participants should meet at the Chamber office at 8 a.m. To register, please go to the Events Calendar page for this event at www.business.plantcity.org/events/calendar/2023-04-01.
April 28 and 29
Grills Gone Wild BBQ Competition
Taste the best BBQ in the south at this Florida BBQ Association competition from 5 – 9 p.m. on Friday and 10 a.m. – 5 p.m. on Saturday at Tom Fellows Community Center, located at 207 North Blvd W in Davenport. If you want to sign up your team, or just want more information, you can go online to www.fba39.wildapricot.org/event-4300960.
April 28
Swan Derby
The Swan Derby is Lakeland's annual "Derby Style" event that benefits the Lakeland Volunteers in Medicine (LVIM). Don your best derby hat to come out and enjoy the thrill of the competition, live music, great food, and a wonderful social event on lovely Lake Mirror, at the Frances Langford Promenade in Downtown Lakeland. The excitement takes place from 5:30 – 9 p.m. You can find more information at www.lvim.net/swan-derby/.