by ALLIE WILLIAMS, UF/IFAS Extension Hillsborough County
Consumer demand tends to drive marketing decisions for small-scale farmers. There has been increasing interest in locally grown food in recent years. Farmers can use these trends as an opportunity to evaluate and refine their marketing strategies. The question is, how can small-scale farmers implement successful marketing strategies for such a specialized market?
One crucial step is to develop a marketing plan. This can help the farmer better understand consumer demands. Just because a product is produced does not mean that buyers will come flocking to the market to purchase it. Successful marketing requires farmers to understand the consumer, identify the competition and determine how to set their product apart. This information can help determine how the product will be sold, how to promote the product and how to determine pricing.
The locally grown trend provides unique marketing opportunities for farmers. Consumers tend to enjoy supporting local businesses, and they find the food to be higher quality. Since consumers identified wanting to buy local, producers should emphasize the locality of their farm when marketing products. A simple sign or packaging label can draw customers who are looking to support local farmers.
Whether selling at a produce stand, farmers market or on-farm, direct marketing of farm products is often focused on building customer relationships. Many consumers see purchasing local food as a personal experience and appreciate when farmers openly engage with them, answer their questions and are friendly. The average American is at least three generations removed from the farm. Consumers have said that speaking with the farmers to learn about where their food comes from is a valued part of their buying experience.
These social interactions provide an opportunity for the farmer to communicate the benefits of their products, build trust and learn about the consumers' buying preferences. Posting signage detailing the qualities of their products and information about their farm is another technique in the marketing toolbox. This can include information about when the produce was harvested, product pricing, and the reduced carbon footprint from purchasing locally produced food.
Like any business, there will always be challenges to overcome.
For small-scale farmers — especially those just getting started — volume of product can be a limiting factor. An advantage for small-scale farmers is selling products at specialty markets where they can sell in small quantities and still receive premium prices. It's common for small-scale farmers to grow a variety of products for their customers.
A consistent supply of produce needs to be maintained throughout the season to satisfy the consumer demand. Succession planting and production practices to extend the growing season can increase the product availability. It is crucial to communicate about product availability (volume, seasons, etc.) so the customer has realistic expectations of which products the farmer will have for sale.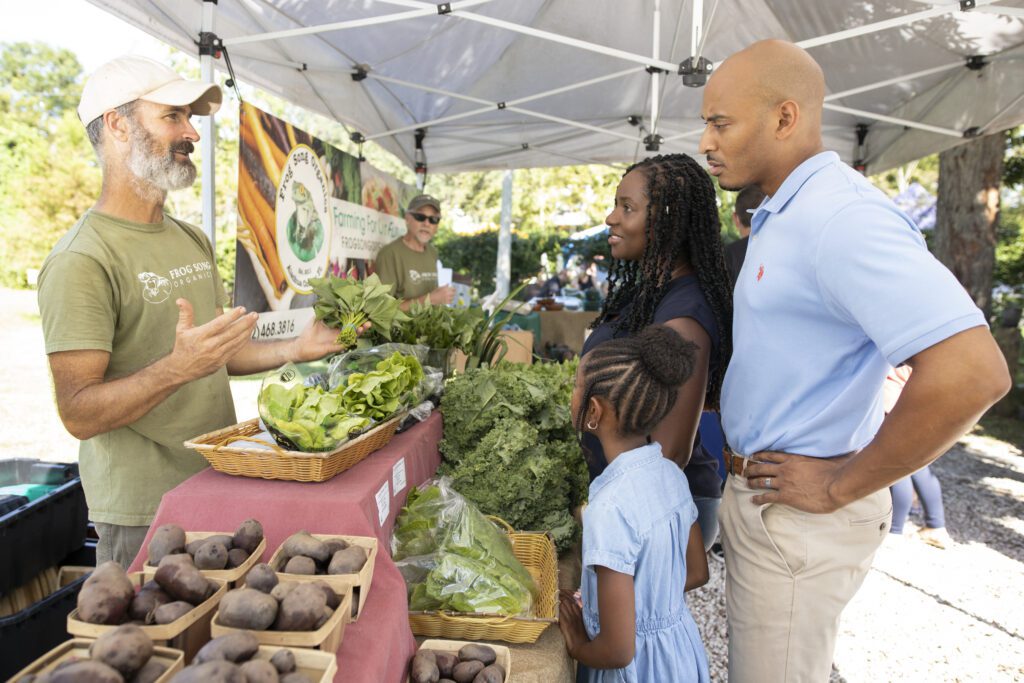 It takes time and effort to direct market farm products successfully. Implementing marketing strategies based on current consumer trends and preferences has the potential to increase farm product sales. With the increasing popularity of the local food movement, farmers should take advantage of the opportunity to utilize unique marketing strategies to reach this market. Bio: Allie Williams is the small farms and alternative enterprises agent for UF/IFAS Extension Hillsborough County. Contact her at allisonwilliams@ufl.edu.