By J. Scott Angle
@IFAS_VP
Please come to visit with university scientists on Nov. 9 to get tips you can use in your field on Nov. 10 as well as a preview of how you're going to be farming in November 2030.
It won't cost you a cent. You can register for the Florida Ag Expo at the UF/IFAS Gulf Coast Research and Education Center in Balm for free and even get a free lunch (there is such a thing in this case). Not going, though, could cost you plenty.
Not going means you'd miss hearing from UF/IFAS plant pathologist Gary Vallad. He'll give you the latest on what diseases are most likely to threaten your crop and which preventive measures might save you a huge back-end expense of treating a disease or abandoning a crop.
If you get to know him and get him out on your farm, he might even be able to tell you the symptoms you see on your plants aren't disease at all and require no expensive treatments.
Attending the Expo will also give you a glimpse of the future. I have called upon our scientists statewide to pursue high-tech solutions for Florida farmers. We need to harness the power of artificial intelligence to reduce your labor costs, detect disease that you can't see with the naked eye and tailor inputs for each individual plant on hundreds of acres. Personalized medicine for a strawberry plant or a citrus tree.
Few have run with this vision harder and with more enthusiasm than GCREC Director Jack Rechcigl. He'll be sharing his plans to build a Center for Applied Artificial Intelligence in Agriculture at the center. It will be a workshop, think tank, meeting space and field day venue to develop the technologies that will keep you and your successors in business and Florida one of the world's great agricultural producers.
See the plans for the center that is going to put Hillsborough, Polk, Tampa, and all of Florida ahead on agricultural technology and its adoption. Ahead of your global competitors and even ahead of those within the U.S. that you're trying to beat to market.
AI is the future of Florida ag, but it's also happening right now. This growing season GCREC's Natalia Peres anticipates releasing a free smartphone app run by AI (a collaboration with Arnold Schumann of the Citrus Research and Education Center) that can identify symptoms of a specific strawberry disease and distinguish it from other diseases that cause similar symptoms.
She won't be at the lectern, but she'll be at the Expo and glad to talk one-on-one about putting technology to work in your field.
GCREC is always open to visits. We work for you. But the Expo is special because the entire scientific corps is there with their research teams of graduate students and field tours ready to go.
Please come on Nov. 9. I really believe it'll make you a better farmer on Nov. 10.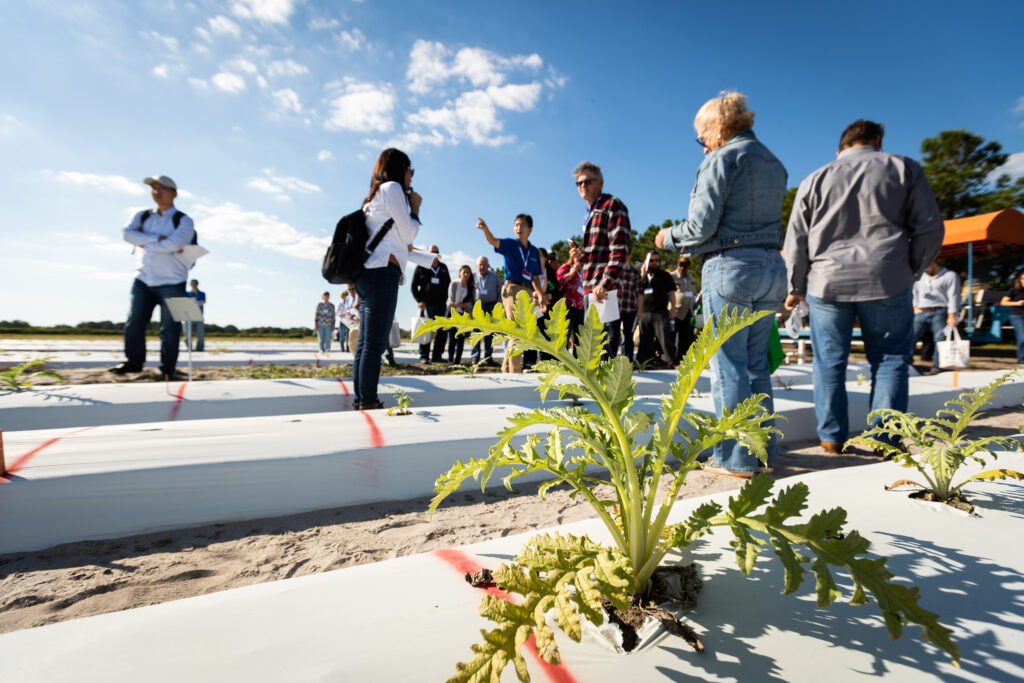 J. Scott Angle is the University of Florida's Interim Provost. Since 2020 he has served as UF's Senior Vice President for Agriculture and Natural Resources and leader of the UF Institute of Food and Agricultural Sciences (UF/IFAS).