Highland Cattle a Hit at Plant City's Cow Creek Farm
by RYAN MILEJCZAK
photos provided by COW CREEK FARM
Plant City has long been known for its strawberries, but lately, locals and tourists have been drawn to the area by something a little fluffier.
Cow Creek Farm's Scottish Highland cattle are making waves and friends as visitors flock to see the adorable fluffy cows right here in Florida.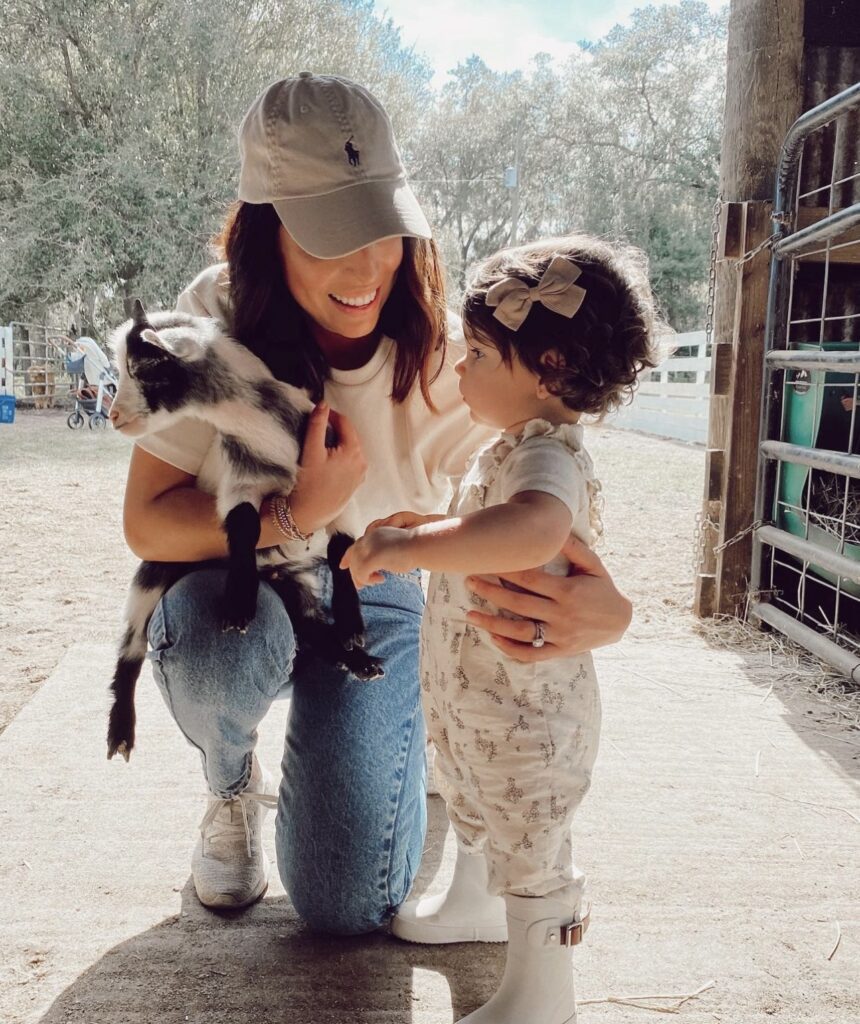 Cow Creek Farm's story begins in 2015 when Michelle and Jimmy Temple first bought the land with the intent of breeding cows there. That same year, they got their first Highland brought from Ohio — a bull named Winchester — making them one of the first farms in Florida to have Highland cows. Since then, their herd has grown massively, and now sits at about 50 cows, primarily Highlands with one White Park-Highland cross.
When asked why they chose Highland cattle, Michelle Temple has a simple answer: "If you're gonna have something, you should have something cute and fluffy!"
And the family's Highland cows are exactly that. This famous breed of cattle is well-known for its distinctive long horns and adorably shaggy coat. Their unique looks and docile nature have helped the breed amass quite the following.
In fact, their looks are so impressive that the Temples began to notice random passers-by pulling over for a closer look and taking pictures. Before long, people started reaching out wondering about tours, and the Temples realized they had a big opportunity on their hands.
"We realized that we now had a way to supplement paying for the feed and for the hay, which has skyrocketed in the last few years," Temple says 100 percent of the proceeds from the tours are reinvested into the working farm.
What started as just a couple tours on the weekends has flourished to regular tours seven days a week. The tours are a family endeavor, and Temples' daughter Jessie and son-in-law Nate Turner are instrumental in the success of those tours.
Together, they help run the tours, with cattleman Turner working as the tour guide. "He does an absolutely amazing job," Temple beams.
The tours at the farm consist of a max of 20 people, and begin with a 35- to 40-minute walking tour during which Nate guides the group from animal to animal. Along the way, he provides facts, explains where the animal came from and what their use is, and answers any questions guests might have. This portion of the tour stays at the front of the farm, where smaller and younger animals like Highland calves and goats are kept. Here, guests can also see a pair of miniature donkeys named Queso and Churro.
Other animals on the farm include goats, alpacas, and a mustang named Radar. Radar was saved from euthanization by the family as a part of the Mustang Trainer Incentive Program, and in only 100 days Jessie trained him and successfully brought him to competition at the Extreme Mustang Challenge.
Guests then enjoy a tractor ride (driven by Jimmy Temple) to the back of the farm where they visit the Highland cattle, take pictures, and even feed them treats. Not only do the cows love the attention, but they're pretty smart, too! Michelle Temple says they gather at the fence and begin to moo the moment they know a bucket of treats is headed their way.
The tours have proven to be a hit, with tickets selling out quickly.
Branching Out
Since the tours were such a success, the Temples have continued to expand their offerings to include an annual fall festival in October, an event venue, and they plan to add farm-to-table dinners to the list of events soon, as well. (Don't worry, the special cows won't be on the menu!)
Down the road, they even hope to one day hold Easter egg hunts at the farm.
More than just a simple event venue, Cow Creek Farm offers a full-service wedding experience from start to finish.
It all began when Jessie and Nate got married. Michelle Temple took charge and put together a dream wedding in the barn for them. Before long, they were offering the same services to the public.
"It's what I consider all-inclusive," says Michelle Temple, adding, "I wanted it to be an experience. They don't have to worry about anything when they get here, everything is handled. They get to come in and do the day just as they had intended to."
The Temples take care of food, decorating, coordination, set-up, and cleaning so their guests can enjoy their special day with no muss or fuss.
If you're interested in seeing the venue for yourself, Cow Creek Farm will be holding its first open house September 16.
Ideal Location for Agritourism
With the growth of Cow Creek Farm and Florida agritourism at large, many are taking notice. One such person is Allie Williams, Small Farms and Alternative Enterprises Extension agent with UF/IFAS Extension in Hillsborough County.
"Cow Creek Farm provides the opportunity for visitors to get a glimpse of the farm life, where they can learn about animal care and farm operations," she says. "With major tourist towns and beaches in Hillsborough County, Plant City is a prime location for agritourism operations."
She adds that the popularity of agritourism has been on the rise in Florida.
"With the average American being three generations removed from the farm, many folks have developed an interest in learning more about where their food comes from," she says.
For the Temples, one of the most important parts of Cow Creek Farm is the legacy they're building for their grandson, Jericho.
"Now we have something we can pass down," Michelle Temple says.
"Everything that we do — the tours, the venue, everything — is all about family."