Don't Be a Victim of Theft on the Ranch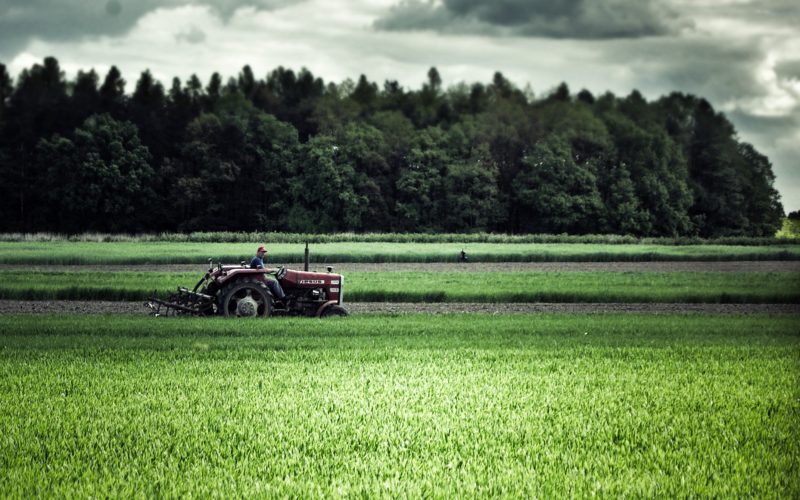 Prevention Tips from the Polk County Sheriff's Office to Help Keep Thieves at Bay
Theft has become, unfortunately, a common aspect in our daily lives, and even equipment on our ranches and farms are not off-limits for desperate thieves. The best way to protect your equipment from being stolen in the night (or day) is by taking preventative measures to ensure your property is safe and secure.
Thanks to the Polk County Sheriff's Office's Agricultural Watch program, farm owners have the professional backing from the Sheriff's Office by way of "No Trespassing by Order of the Sheriff" signs that can be posted on their properties. The sign includes the owner's name and a unique code number that allows deputies to access the owner's information instantly.[emember_protected custom_msg="Click here and register now to read the rest of the article!"]
Still, the Polk County Sheriff's Office encourages ranchers/farm owners to establish their own anti-theft measures to keep their equipment and livestock safe. "The Polk County Sheriff's Office has deputies assigned full-time to focus on crimes specifically related to pasture and grove owners, but we recommend the community to use our tips to help protect their valuable property," Sheriff Grady Judd states.
Whether property is outside or inside, it is important to have some sort of marking on your equipment (machinery, trees, livestock) to signify that it's yours. This could be your Driver's License number or even a number that is familiar to you and those you trust. When planting new trees, take the time to place a painted color band on each one, which will assist in locating it should it be stolen. For livestock and other animals, this could be a branding, tattoo or other mark of some kind.
Their biggest suggestion is locking up anything of value; equipment, chemicals, tools, even animals and to-be-planted trees. It is also a good idea to have more expensive or specialized equipment away from other property so as to also protect other tools as well.
Equipment locked inside a building should have audible alarms and all its points of access (doors and windows) closed and locked. This area of building should be well-maintained and organized so as to make it easier for you to keep tabs on the inventory.
If the equipment/property is too big to store inside, it is recommended to put sturdy fencing and gates around the property and move the equipment away from any access to roads. Any equipment requiring a battery or parts to move it should be removed when not in use.
If you happen to notice any suspicious person or activity happening near your property, it is best to report the people and their vehicles to your local sheriff's office immediately.
"Polk County is over 2,000 square miles in size and much of this area is agriculture," concludes Sheriff Judd. "We depend on our partners in the agriculture community and work closely with them to ensure their continued livelihood is protected against crime." For more information on preventing equipment theft, please contact the PCSO Agriculture Unit at (863) 534-7205.
CREDITS
story by BLAIR TOWNLEY
[/emember_protected]