Equine Rescue Groups Gather to Network and Learn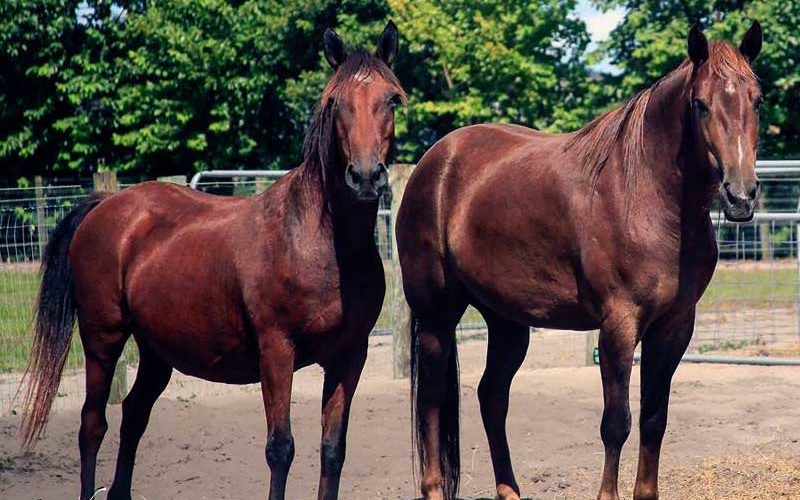 At Hope Equine Rescue Group, as many as 40 neglected horses are taken in and cared for each year, and eventually placed in good homes.
President Dani Horton says the group, which she founded about four years ago, runs on donations and volunteer efforts. Sharing and gathering information from other rescue groups is a great way to make the most of the resources they have, she says. Horton and other members recently benefited from a gathering in Orlando of horse rescue groups from around the nation.
The Homes for Horses Coalition Conference was held September 21 – 23 in Lake Buena Vista. Participants met to share information, participate in training sessions, and exchange tips on how to make the most of efforts to save unwanted horses. There were workshops on fundraising and grants, effective digital presence, working with law enforcement, engaging trainers, and getting horses adopted.
The Homes for Horses Coalition is a national coalition dedicated to increasing collaboration, professionalism, and growth in the equine rescue and protection community. Members are "committed to ending horse slaughter and all other forms of equine abuse," according to its website. The coalition is a joint initiative of the Animal Welfare Institute, the ASPCA and the Humane Society of the United States. They have more than 440 members, who represent horse rescue and sanctuary throughout and outside of the U.S.
At the weekend conference, participants gained new skills and polished existing ones as they learned how to transform the horses — who often arrive in an abused and/or neglected state — into contented animals able to trust.
Conference participants learned how to best work with neglected horses and ease them into them being adoptable. Horton says most of the horses that come to her Winter Haven-based Rescue are law enforcement seizures. Some are owner surrenders. Workers assess the horses and strive to improve any social problems and build trust.
There's nothing easy about dealing with a problematic, large rescue animal, she says. "There are certain basic skills we want all of our horses to have," she says. "It's not cute when a 1,200-pound horse is a problem. It can be very dangerous, as well." Volunteers work to ensure that the horses are gentle, and safe, before adopting them out to a suitable home. "We try to make sure they don't have any aggression issues, etcetera," she says. "We want them to go to good homes, and be great horses in their new environment."
Potential adoptive owners are screened, and also run through some training.
In addition to a $200 adoption fee, the rescue group also maintains a "hold" contract on horses they place. That means that if the new owners later are unable to care for the horse, ownership reverts back to the rescue. "It gives them (the new owners) a kind of a safety net," she says. Horses are also microchipped.
While the cost of adopting is far less than the cost of buying one on the market, it's still expensive to own a horse. According to a survey conducted by the University of Maine, the average annual cost of horse ownership is $3,876 per horse, while the median cost is $2,419. That amounts to an average monthly expense of anywhere from $200 to $325. The expenses come from hay and brain, pasture maintenance, veterinary and medicinal care, farrier costs, bedding, building maintenance, and training. Costs can vary considerably.
The expenses involved with owning a horse are often a primary factor in why the animals wind up in rescue. "There is really an overall lack of education," Horton says. "Often, they do not understand how much it costs. The costs involved is a huge factor. Not to mention, the amount of time and the amount of responsibility it requires to care for a horse." Whatever the cause of the animals winding up in rescue, the horses are often sad cases when they get there."When they come here, they may be anywhere from 200 to 300 pounds underweight," Horton says. With loving care, veterinary attention, good meals, and time, they can have a new lease on life.
These efforts, of course, depend on help from the community. "We are always looking for donations," she says. " We need volunteers, we need saddles, bridles, etcetera — we also need for people to share about us, by word-of-mouth." And of course, they need people who would like to give a nice horse a good home.
by MARY TOOTHMAN