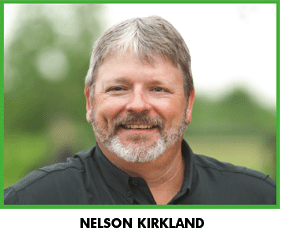 AS WE FOCUS on how farms and ranches can diversify with alternative crops, there are a few events happening this month that I'd like to bring to your attention. These conferences are put in place to help growers and ranchers of all shapes and sizes expand, diversify, and operate as efficiently as possible.
First, the Small Farms Conference that was first held in Kissimmee, Florida, in previous years was transformed with a new name and location. This year, the First Coast Specialty Crop Conference was held in Jacksonville, Florida, on August 17. This event is actually the first of five new regional conferences that will be held across the state. Whether you're interested in improving farm skills, diversifying, or looking to network with agricultural peers, these conferences are a great opportunity to do that and more. The next one — the Mid-Florida Small Farms Conference — is slated for November 6 and will be held at the Mid-Florida Research and Education Center in Apopka. We will update you with more registration details about the conference as they are announced.
Next, the 2015 Florida Agriculture Financial Management Conference is happening August 27 and 28. Industry growers, leaders, and peers will converge at the Omni Orlando Resort at ChampionsGate, Florida, for this meeting, which promises to host an informative speaker panel as well as a special tour. The pre-conference tour will enlighten attendees on the Port Tampa Bay's expansion plans due to the 2016 Panama Canal Expansion Project. Some of the educational topics will include taxation issues, U.S. economic update, Cuba's agricultural sector and food trade, investing in ag land, and much more. For more information about this event, visit www.fafmc.org.
Lastly, mark your calendars and plan your trip now for the Sunbelt Ag Expo in Moultrie, Georgia, which is coming up October 20-22. The show promises three days of non-stop action unveiling the latest in technology for agriculture and rural living. In addition to the 1,200 exhibitors at the show, the exposition will also provide educational seminars, field demos, equipment demonstrations, and much more. The show's site is four miles east of Moultrie on Highway 133, and each day begins at 8:30 a.m. For more information, visit www.sunbeltexpo.com, and look for more coverage of this expo in the next edition of Central Florida Ag News.
CREDIT
column by NELSON KIRKLAND
Nelson Kirkland is publisher of Central Florida Ag News. He may be reached by e-mail at nelson@centralfloridamediagroup.com.