Former Extension Director Hill Inducted into Florida 4-h Hall of Fame
by TERESA SCHIFFER
William "Bill" Hill has worked with Florida's 4-H clubs for close to 30 years in a variety of capacities, and last month, he was formally recognized for his outstanding service and dedication. On August 3, Hill was inducted into the Florida 4-H Hall of Fame at a ceremony at the University of Florida Reitz Union.
He talked to Central Florida Ag News recently about the lessons he taught and learned while mentoring, leading, and setting a stellar example for young people in Polk and Hernando counties.
Hill's journey with 4-H began in the '80s. He had graduated with a degree in Animal Science and was running a barbecue joint when his wife suggested that he put his degree to use. So he started working as an agricultural technician and was out in the fields testing irrigation systems for efficiency. Soon he started volunteering with the local 4-H Club.
In 1983, Hill was hired as a 4-H agent in Hernando County. He established a new chapter and began enthusiastically recruiting kids and leaders for the group. As the area's first black 4-H agent, Hill helped dissolve racial barriers within the club and fostered greater diversity and mutual respect within the local agricultural community. His dedication to engaging children in agriculture through a spirit of welcoming acceptance and participation won the admiration of many.
"I just kind of felt it was a way of providing lots of activities for kids," Hill recalls. "The kids here in Hernando did lots of different things."
In her recommendation letter, Polk County UF/IFAS Extension Director Nicole Walker said, "There was no bigger advocate for getting kids engaged in 4-H, no matter the youth's background or community."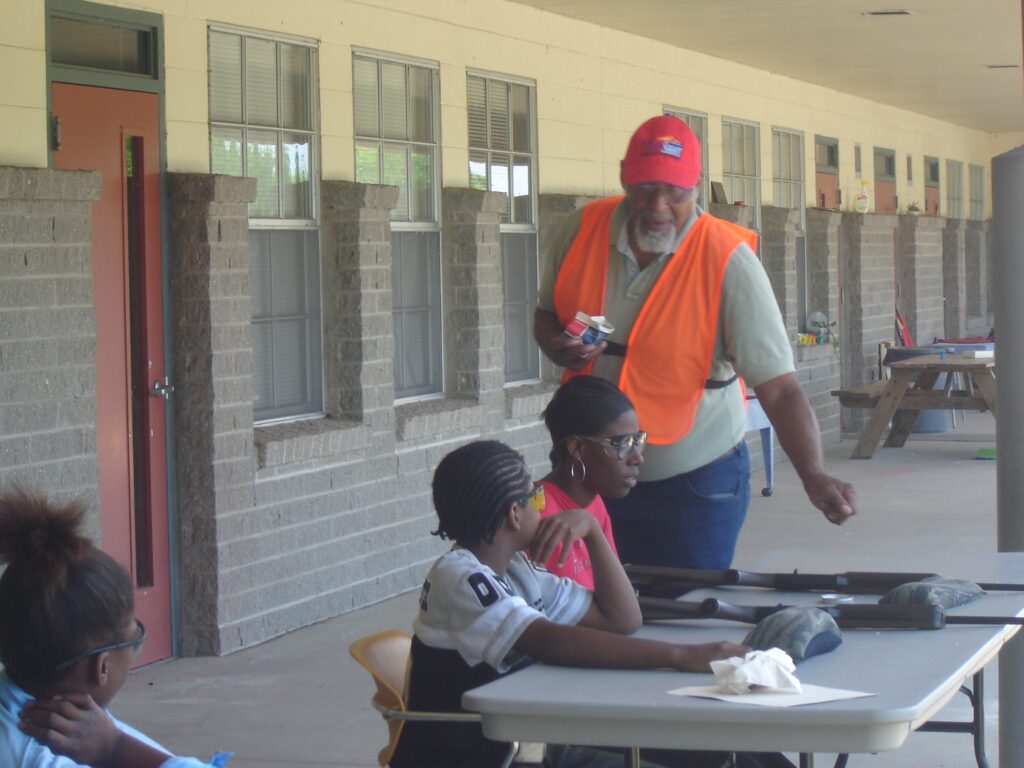 Expanding the Scope
When he started working with the Hernando club, the kids mainly raised livestock. Hill helped broaden the scope of the local 4-H activities. He used a simple strategy for determining what direction to take his group in; he asked the kids what they wanted to do.

"I asked a question," he says. " 'If you could do any particular thing, what would it be?' And this one young man made the comment, 'I want to learn to shoot like my grandpa.' We did lots of different things, but I'll tell you – the kids came up with all kinds of ideas."
Walker said that in the early 2000s, Hill trained volunteers statewide in archery, air rifle, and shotgun. In addition, he conducted county and state shooting sports competitions.
Hill used the shotgun his own father had given him, took the kids to a shooting range, and taught them what he had learned from his own experiences hunting and learning to shoot.
He got the kids involved in an air rifle shooting competition at the Hernando County Fairgrounds and taught them how to shoot skeet, trap, and clay targets. Allowing kids to pursue their passions was integral to Hill's approach, and he made sure that if they put in the effort, the team would be there to support them.
"I looked at it as a way of teaching kids self-discipline and making great choices," explains Hill. "One thing I've noticed, especially within the program, is that if it's something that kids really enjoy doing, they follow through with it, and discipline was never a problem."
According to Walker, "Mr. Hill was directly involved in the leadership of hundreds, if not ultimately thousands, of youth statewide, who found a niche in shooting sports."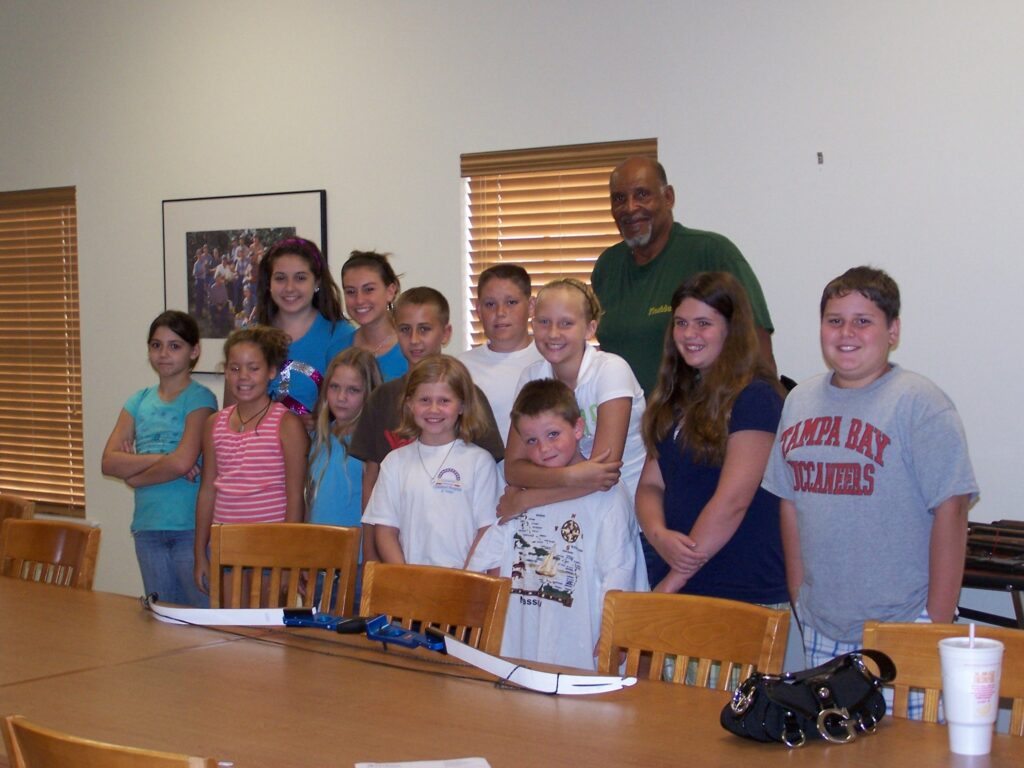 Teaching Teamwork
Hill always understood that teamwork is the way to truly make a difference, and he took a unique approach with parental involvement in 4-H programs. Traditionally, 4-H provided activities for children to take part in with their parents' permission, but not really with their parents' participation. Hill wanted to get the parents more engaged with the activities their kids were doing in 4-H.
"I finally realized that if the parents were there, and you could teach them while you were teaching their kids, you'd have a successful program," Hill says.
"The parents and the volunteers are the main ingredients with the program," he goes on to say. "The volunteers we had always did a great job, and I always found that if you were going to volunteer to help out with a program, you need to be able to get something from the program. When we would have volunteer meetings, I would ask the volunteers, 'If you could learn how to do anything, what would it be?' So not only did we have education programs for the kids, we also tried to provide educational programs for the adult volunteers and parents also."
For Hill, there was always something for everyone to learn, including him.
"I learned a lot from the parents," he says. "You watch the parents, you see the way they communicate with the kids, it's always a learning opportunity for yourself, also."
From 1983 to 1998, Hill worked as a 4-H agent and director in Hernando County. He then served for another 13 years as director for the Polk County program. His colleagues lauded his induction into the 4-H Hall of Fame as thoroughly well-deserved.
Walker says Hill was one of the people who trained her in 4-H and in Extension work in general.
"He was an awesome mentor, beloved by thousands of 4-H members, volunteers, parents and agents statewide," she says.