by CAROL CORLEY
Did you know that peanuts are not nuts? They are actually legumes, but we love them, anyway. According to the Mayo Clinic, they are on the list of heart-healthy nuts, so we can snack on them without feeling guilty. Of course, we still have to watch out for calories. Peanuts have 166 calories per ounce unsalted.
There are actually four types of peanuts: Runner, Virginia, Spanish, and Valencia. Runners, the dominant peanut grown in the U.S., are produced in Florida, Georgia, Alabama, Texas and Oklahoma, mostly. They are widely used in peanut butter and are also desirable as snack food.
Of course, making your own peanut butter is quick and easy, and all you need are peanuts and a high-powered food processor. Place unsalted shelled peanuts in the bowl of your food processor, enough to cover the blade well — at least 2 cups — and start the processor. First you will notice chopped peanuts, and gradually they will get more buttery. Continue processing until your peanut butter is runny because once you refrigerate it, it will thicken a lot. Some people add sugar, salt, and oils, but I prefer it natural.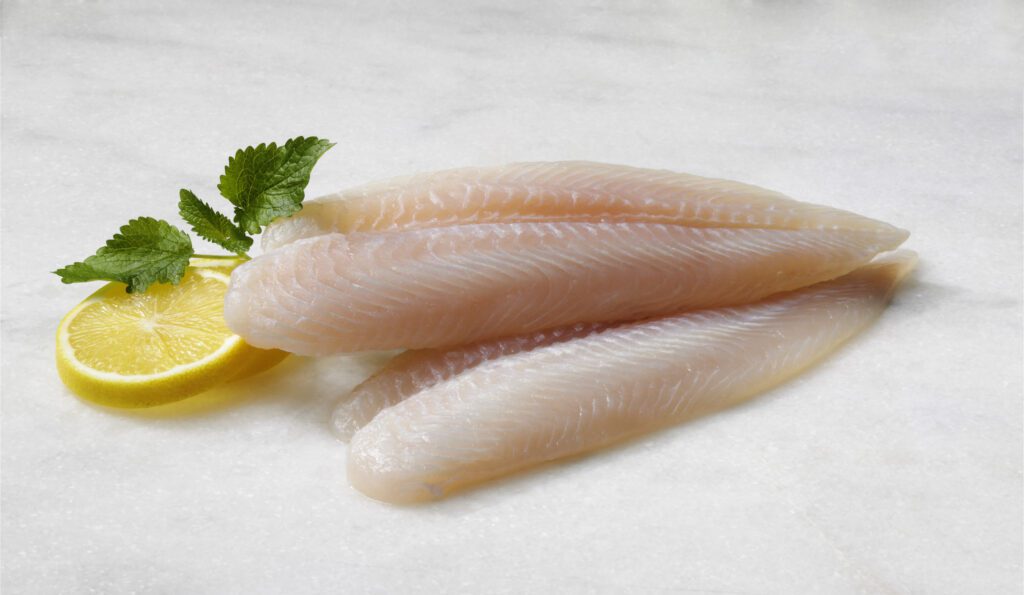 Chilean Sea Bass with Peanuts and Herbs
(Adapted from bonappétit.com)
Ingredients:
Chilean sea bass (or halibut filets), 4 with skin on, 6-oz each
Peanuts, 3 tablespoons chopped, unsalted, dry roasted|
Shallots, 2 medium, thinly sliced
Ginger, 3/4-inch piece finely diced
Scallions, 2 thinly sliced
Garlic, 2 cloves finely chopped
Lime juice, 2 tablespoons fresh
Fish sauce of choice, 1 tablespoon
Mint, basil, cilantro chopped, 1/4 cup combined
Dill, 2 tablespoons fresh
Olive oil, 4 tablespoons divided
Water, 2 tablespoons
Sugar, 1 teaspoon
Salt to taste
Chiles, 2 small green Thai or 1/2 jalapeño, thinly sliced into rounds, seeds removed — if desired
Directions:
In about 2 tablespoons of oil, cook fish skin-side down in an ovenproof skillet, about 5-8 minutes or until the skin is brown and crispy. Fish should be seasoned with salt prior to cooking. Then transfer the pan with fish to the oven preheated to 350 F to continue cooking another 5-10 minutes until fish is opaque. Place fish on a plate.
While cooking fish, whisk together lime juice, fish sauce, sugar, and water in a small bowl until sugar is dissolved. Set aside.
While fish is roasting in the oven, heat remaining 2 tablespoons of oil in another large skillet, add shallots, ginger, scallions, and chiles if using. Stir often until they brown, about 3 minutes. Add garlic and cook for another 30 seconds. Finally add lime juice mixture and cook, stirring for another 1 minute. Remove from heat, mix in herbs and peanuts and place on top of fish, along with dill.
Smoky Peanut Butter Chili
(Adapted from tasteofhome.com)
Ingredients:
Ground beef, 2-1/2 pounds 80-90% lean
Green pepper, carrot, red onion, 1 each, large, chopped
Garlic cloves, 2 minced
Peanut butter, 1/2-2/3 cup, creamy
Tomato sauce, 30 oz canned
Diced tomatoes with basil, oregano, garlic, 29 oz canned undrained
Green chilis, 8 oz canned, chopped, or to taste
Ancho Chile pepper, 1 tablespoon ground, or to taste
Salt to taste
Smoked paprika, 1 teaspoon
Peanut oil, 1 tablespoon
Shredded smoked cheddar cheese for topping
Chopped peanuts for topping
Directions:
Cook beef in a large skillet in oil over medium heat, in crumbled batches until no longer pink, about 7-10 minutes. Remove meat from pan using slotted spoon, drain. In a pan, place pepper, onion, carrot and cook for about 2 minutes or until slightly browned. Add garlic and cook for another minute. Place meat, vegetables and drippings in a 5- to 6-quart slow cooker, stir in remaining ingredients except toppings, and cook on low power for about 4 hours. When serving, sprinkle it with shredded cheese and chopped peanuts.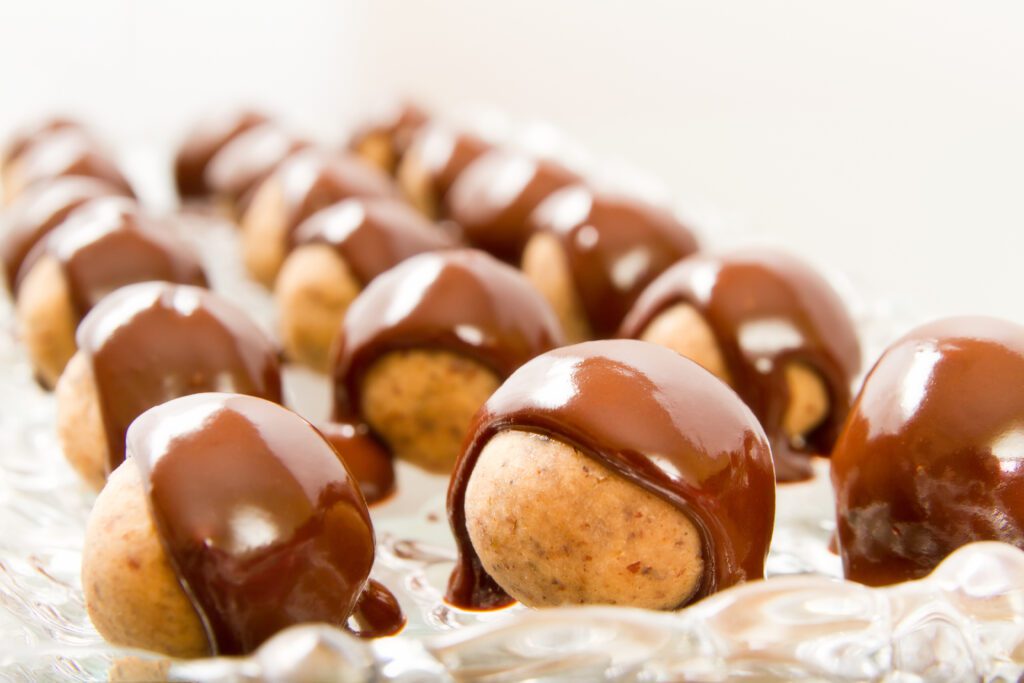 Peanut Butter Balls
(Adapted from foodnetwork.com)
Ingredients:
Creamy peanut butter, 1/2 cup
Confectioners' sugar, 1 cup
Chocolate, 7 oz bittersweet, chopped roughly
Butter, 4 tablespoons unsalted
Vanilla extract, 1 teaspoon pure
Salt, 1/4 teaspoon
Directions:
Beat sugar, peanut butter, 2 tablespoons butter, vanilla extract and salt in a large bowl until smooth, using an electric miser. Roll the product into 24 equal-sized balls and place on a baking sheet. Chill in the freezer for about 20 minutes, until firm. While that is chilling, heat chocolate and remaining butter in the microwave, stirring at 20-second intervals, until melted and smooth. Using 2 forks, dip each peanut butter ball into melted chocolate to coat evenly. Place back on a baking sheet and refrigerate for about 2 hours. Serve chilled.