by CAROL CORLEY
If you're planning a Thanksgiving meal in Florida, your Thanksgiving might look a bit different from the one the early Pilgrims shared with the Native American Wampanoag people.
Their New England harvest would have failed to include some of the foods we enjoy down South, like naval oranges, kumquats, lemons, grapefruit, eggplant, cucumbers, and zucchinis.
A first Thanksgiving in Florida would have likely been celebrated with deer, wild turkeys stuffed with onions and herbs, seafoods, and of course, flint corn, pumpkins and squashes.
If you're hoping to have a truly Florida Thanksgiving meal to honor and enjoy our special southern foods, you're in luck. We've got recipes for turkey, avocados, and something sweet especially known for its Florida relationship.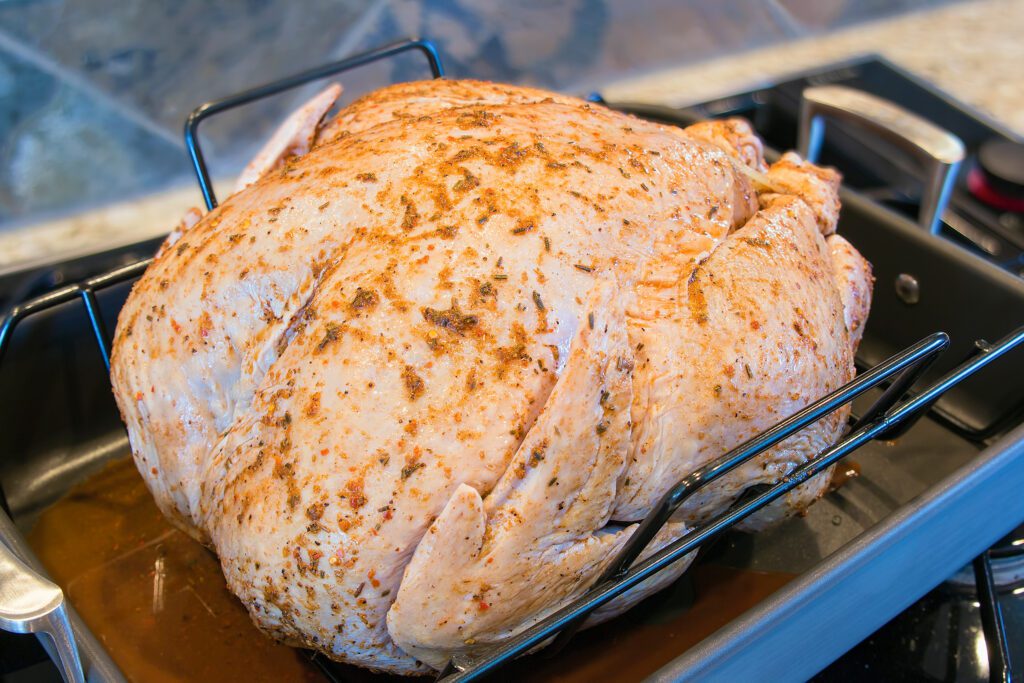 Turkey with Florida Citrus Brine
(Adapted from floridafarmbureau.com)
Ingredients:
Turkey, 1, size appropriate for number of guests
Florida oranges, 3 halved
Florida fresh-squeezed orange juice, 1 cup
Florida wild honey, 1 cup
Lemons and limes, 2 each, halved
Herbs of choice, fresh, such as sage, rosemary, thyme, to taste
Bay leaves, 2 dried
Butter, 1 stick unsalted, room temperature
Sea salt, 1 cup
Salt and pepper to taste
Warm water, 1-2 gallons
Ice cubes, 4 cups
Butcher's twine
Directions:
Make brine by combining warm water, orange juice, sea salt, honey, bay leaves and fresh citrus. Whisk until honey and salt are dissolved, then add ice cubes. Place turkey in brine for 12 to 24 hours in the refrigerator. When it is time to cook turkey, remove it from the brine, discard brine, and dry turkey skin thoroughly.

Cook turkey in an oven preheated to 325 F. First cover turkey with softened butter, then generously season inside and outside with salt and pepper to taste. Then sprinkle fresh herbs inside the bird and tie turkey legs together with butcher's twine. Roast for time according to package directions based on bird size, or until a digital food thermometer registers 165F. Baste bird every 30-60 minutes during roasting. When done, remove turkey from the oven and allow to rest 20-30 minutes before carving.
Florida-style Potatoes With Walnut Guacamole
(Adapted from vegetariantimes.com)
Ingredients:
Potatoes, 4 medium, baked, cooled, cut in half lengthwise
Avocados, 4 large, peeled and diced finely
Corn flour, 1/4 cup, recommended Bob's Red Mill Gluten-free
Diced tomatoes with roasted onion, 1 14-oz can Eden, drained
Walnut baker's pieces, 1/3 cup diced
Safflower oil or oil of choice, 1/4 cup
Garlic and herb seasoning of choice, 1-1/4 tsp or to taste
Cilantro, 1 tsp
Paprika, 1/4 tsp
Cayenne, 1/8 tsp or to taste
Salt and pepper to taste
Directions:
Take potato halves and scoop out centers, leaving about 1/4 inch close to skins. Brush skins on both sides with oil then dust with corn flour and sprinkle with garlic-herb seasoning. Bake 15-20 minutes skin-sides down on a baking sheet in an oven preheated to 400F. They should be golden brown when finished. In the meantime, toss together diced avocados, diced tomatoes and walnuts in a large bowl and sprinkle with seasonings, tossing to coat. Divide evenly in the potato halves and serve.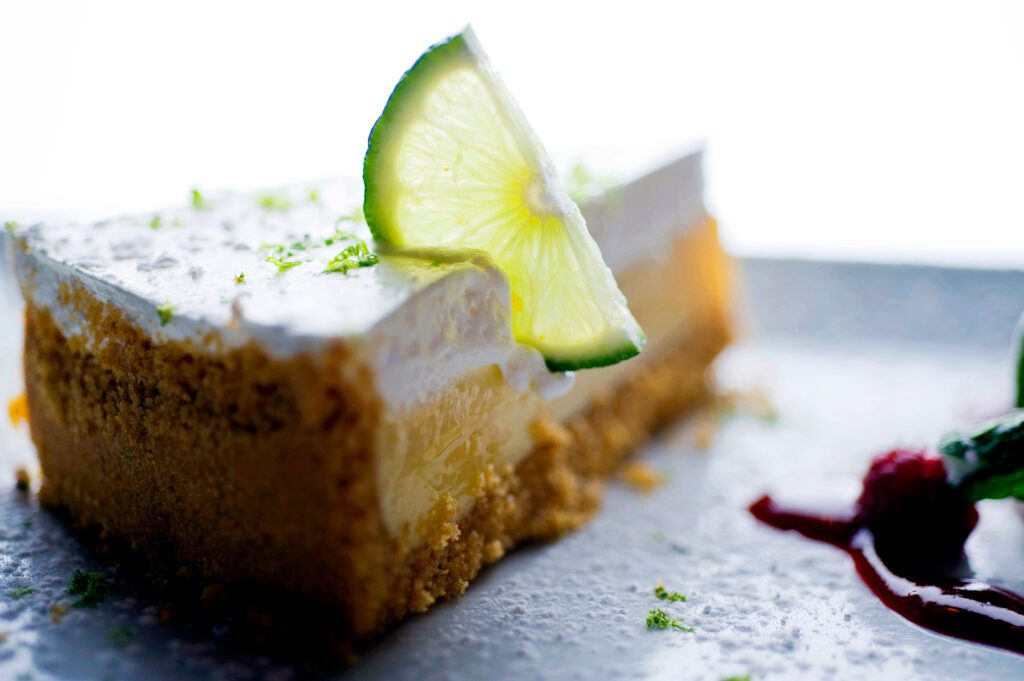 Florida Key Lime Pie
(Adapted from epicurious.com)
Ingredients:
For crust:
Graham cracker crumbs, 1-1/4 cups
Sugar, 2 tbsp
Butter, 5 tbsp unsalted, melted
— (or purchase a graham cracker pie crust)
For filling:
Sweetened condensed milk, 1 14-oz can
Egg yolks, 4 large
Key lime juice, 1/2 cup plus 2 tablespoons fresh (can use bottled if preferred)
For topping:
Heavy cream, 1 cup chilled
Directions:
For crust:
Stir ingredients with a fork until well combined, press evenly onto bottom and up side of 9-inch glass pie plate, and bake at oven preheated to 350 F in the middle of an oven for 10 minutes. Cool. Leave the oven on.
For filling:
Whisk together condense milk and egg yolks until well combined, add juice and mix well as mixture thickens. Then pour into the crust and bake in the middle of the oven for 15 minutes. Cool completely on the rack, then chill covered for at least 8 hours
For topping:
Beat cream with an electric mixer until it holds stiff peaks. Serve a generous amount on top of each piece of pie as served.