On the go for Florida citrus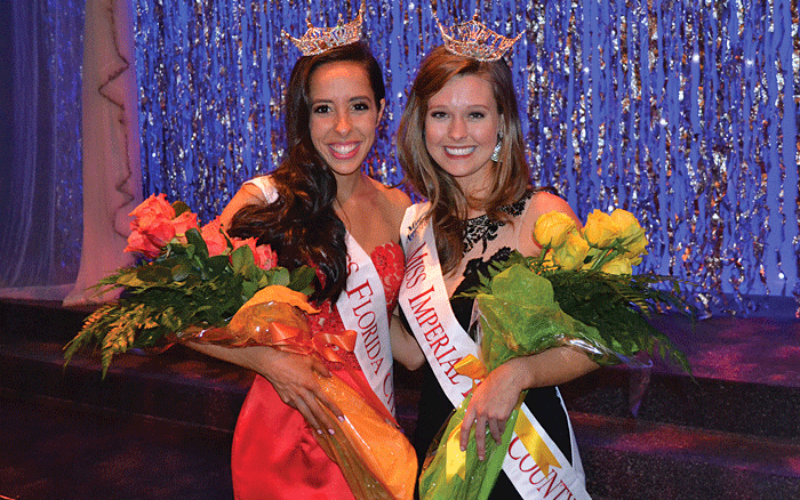 Miss Florida Citrus Stephanie Capon wrapping up an exciting and industry-promoting year
STEPHANIE CAPON has only two more months left in her role as Miss Florida Citrus 2016, but she will forever be part of a unique group of women who have worked side by side with the industry to help market Florida's citrus throughout the world.
Crowned in March last year, Stephanie has represented the industry at numerous functions throughout the state, with the events ranging from parades to national conventions. She has been involved in ribbon cuttings at several installations of citrus label signs, as part of a new Citrus Label Tour featured on Polk County's History and Heritage Trail; and she has appeared in Bradenton's Desoto Heritage Festival Grand Parade on behalf of Mixon Fruit Farms. She attended the Gulf Citrus Growers Association's Annual Meeting in Fort Myers, as well as the Citrus Industry Annual Convention in Bonita Springs.
Stephanie also visited numerous booths to greet conference attendees at both the Southwest Citrus Expo in Fort Myers and the Produce Marketing Association's Fresh Summit national conference in Orlando, where she helped Florida Commissioner of Agriculture Adam Putnam cut the opening-day ribbon. She's served juice, appeared in hundreds of photographs, and done "meet-and-greets" at many venues, including the first 2016 Crop Forecast in Lake Placid, Florida's Natural Grove House in Lake Wales, and the Highlands County Citrus Growers' Association Fun Shoot in Okeechobee.
Since Miss Florida Citrus is a Miss America preliminary pageant, Stephanie also competed in the Miss Florida pageant, which is now held in Lakeland the first week of every July. She also participated in the Miss America Serves Day, which helped raise food donations for underprivileged children.
In addition to appearance fees as Miss Florida Citrus, Stephanie received a $1,000 scholarship and numerous other prizes donated by pageant supporters, including a competition evening gown valued at more than $2,000.
All in all, she said, it's been an exciting year for her and one she'll never forget— both for the honor to represent the Florida citrus industry and for all of the wonderful people she's met along the way.
So, if you know a young woman who might be interested in representing Florida's citrus industry as Miss Florida Citrus, email Brenda Eubanks Burnette at BBurne1003@aol.com to obtain an application form. But do it quickly — the pageant is March 18, 2017, at Theatre Winter Haven.
CREDIT
story by BRENDA EUBANKS BURNETTE