PCFB's Ag Teacher of the Year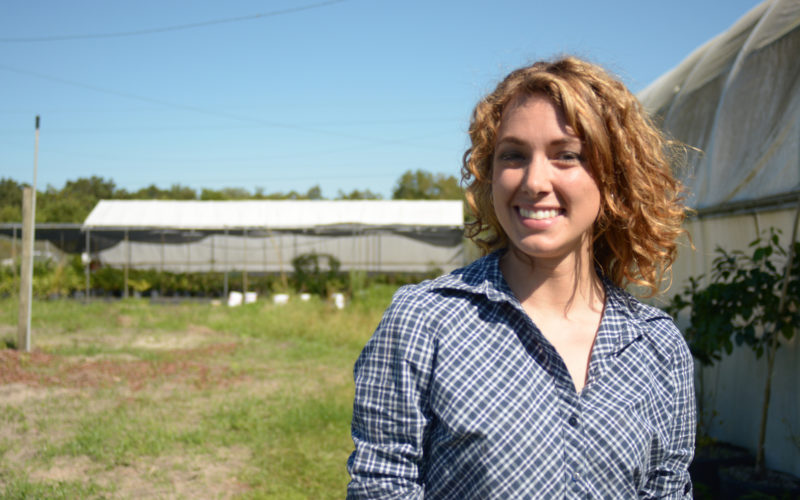 Challenging Kids Through Ag Education
In some ways Erica Morse has been preparing to be in agriculture education her whole life. Ag was a part of her family life and upbringing. Her dad worked for the Mosaic Company, and the family raised horses on their property. She also showed cattle growing up— just like she teaches her students to do now.[emember_protected custom_msg="Click here and register now to read the rest of the article!"]
Morse is quick to advocate for the broader scope of Ag education, pointing out the stilted perception the public may have about the subject. "Sometimes people have a limited or even slightly negative view of ag education, like we just raise animals to show, but it's more about challenging kids to grow personally and to be career-ready," explains Morse.
Morse originally pursued her degree in business from Webber International University. While there she was a substitute teacher for the Polk County School Board. She enjoyed teaching, working with children, and being a valuable help to people. So, after graduating she got her certification to teach and took a position in Reading education.
She kept her eyes open for opportunities closer to her passion and applied for an ag teaching position at Lake Gibson Middle School. After five years in the position, Morse has been selected as the Polk County Farm Bureau Outstanding Agriculture Teacher of the Year. "It's crazy," says Morse, "because there are so many good Ag teachers and I was selected."
The Polk County Farm Bureau recognizes outstanding programs and individuals who advance the interests of farmers and ranchers in Polk. The organization is part of the larger Florida Farm Bureau, with more than 147,000 member-families representing Farm Bureaus in 60 Florida counties.
Morse is quick to credit the many supporters that she says makes the L.G.M.S. Ag program the success it is. "We have really amazing alumni and other community volunteers," says Morse. "We get support from parents too." One of those volunteers is Morse's husband Burt, an engineer by trade, who puts in generous hours sometimes to help with the program.
L.G.M.S. has about 60 members in its Future Farmers of America Chapter. The students work throughout the year to raise and show animals, learn horticulture to show plants, and prepare baked goods for competition at the annual Youth Fair and the FFA State Convention. Principal Kathy Conely has overseen the growth of the Agriculture Education programs at L.G.M.S. The school has greenhouses, a shade house, and a brand new barn with space for goats, chickens, and pigs.
For Morse, her reward is seeing children develop a passion for learning when they get young animals, like the piglets, and commit the effort to raise and show them. The dedication of the volunteers and leadership of the Ag program helps to ensure the children succeed both in the classroom and in their personal lives. "I love seeing the kids' passion and interest in nature. Watching the children grow and learn as their animals mature is a wonderful experience," says Morse. She received the award and was recognized on October 3 at the PCFB Annual Meeting.
Continuing to further her career, Morse accepted an opportunity to help teach students in the Ag program at Kathleen High School, and on October 21, began this new chapter in Ag education.
CREDITS
story by MICHAEL "JAMIE" SELF, Ed.D.
[/emember_protected]