Recognizing the Cream of the Crop with CARES Awards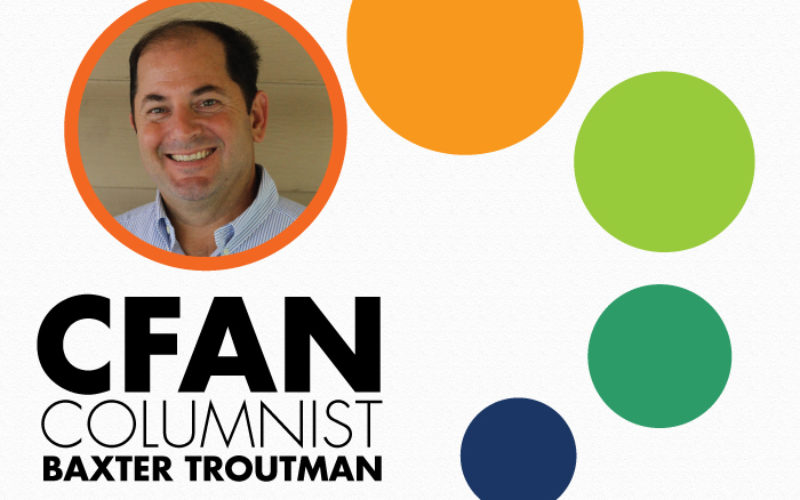 Most farmers and ranchers that I know have a real love for the land and a strong desire to take good care of it. The land, after all, is how farmers and ranchers make a living— it's their bread and butter, so to speak— so it's not surprising that farmers and ranchers often are recognized as being leaders in sound environmental stewardship.
Since 2001, a program has been in place in Florida to recognize the cream of the crop among the farming-based devotees to the land— those who take caring to a higher plane— and to promote more involvement, more creativity, and more innovation in protecting the Sunshine State's natural resources. The program is called CARES, an acronym for the County Alliance for Responsible Environmental Stewardship.
CARES was established by the Gainesville-based Florida Farm Bureau "to publicly recognize farmers and ranchers who have voluntarily implemented BMPs on their farm and promote environmentally sound and economically viable farming practices" (from the This Farm CARES website at thisfarmcares.org).
BMPs is shorthand for "best management practices"— in the case of CARES, the practical measures agricultural producers can take to reduce the amount of pesticides, fertilizers, animal waste, and other pollutants that can enter Florida's water resources. These BMPs have been based on solid research by the University of Florida's Institute of Food and Agricultural Sciences (UF/IFAS) and, to help improve water quality and conservation, have been adopted by the Florida Department of Agriculture and Consumer Services (FDACS) for almost all of the state's agricultural commodities.
While initially established by the Florida Farm Bureau, CARES operates today as a partnership of more than 60 public agencies and private organizations that are committed to boosting the degree of environmental stewardship in Florida's huge and high-profile agricultural sector. In addition to the Florida Farm Bureau, UF/IFAS and the FDACS, heavy hitters among the CARES partners include each of Florida's water management districts; the Florida Department of Environmental Protection; and two of the world's largest fertilizer companies, PotashCorp and Mosaic.
Since its creation 17 years ago, CARES has publicly awarded 675 farmers and farming organizations for their efforts to protect and preserve Florida's natural resources, most notably its precious water supply. CARES recognition includes an award and a "This Farm CARES" sign for public display. In Polk County, 15 farmers have received CARES recognition. The first was Joel Butler, in 2009; the most recent were Peggy Mann (Buck Mann Ranch), David McCullers (Crooked Lake Ranch), and Steve Johnson (Treeair Cattle Co.), all in 2015.
CARES is a fine program. It rewards farmers who are doing the right thing when it comes to environmental protection and provides an incentive for others to do the same by fully adopting the UF/IFAS-FDACS BMPs. In the end, the farmers get the rewards and Floridians everywhere get the benefits of better-sustained natural resources.
This column is sponsored by Labor Solutions.
BIO: Baxter Troutman is founder and chief executive officer of Labor Solutions, a staffing company with offices in Bartow, Winter Haven, Lake Wales, and Arcadia. He also currently serves as president of the Florida AgriTourism Association board of directors. You can visit his Dark Hammock Legacy Ranch online at www.DH-LR.com. A cattle rancher and citrus grower who served in the Florida House of Representatives, Troutman understands the challenges and concerns of today's farmer.
by BAXTER TROUTMAN