Supporting the Farm to School program, Part I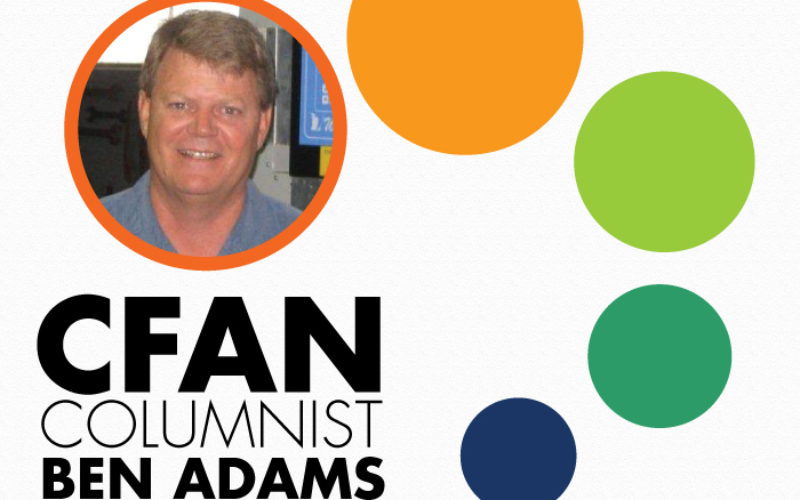 The Florida Farm to School program. You might have heard about it, particularly if you kept up with the 2010 election campaign for Florida agriculture commissioner. The successful candidate, Bartow's Adam Putnam, often spoke about the program while on the stump and has been one of its biggest supporters since assuming office. [emember_protected custom_msg="Click here and register now to read the rest of the article!"]
Adams Cold Storage (ACS) in Auburndale also supports Farm to School – not because of any significant role we might have in the cold supply chain for products heading from fields to local school cafeterias, but simply because we think it's a good and important program.
Though Farm to School in Florida is 18 years old, the program still is somewhat in its infancy as a well-tapped and widespread enterprise. Objectives include getting quality and locally grown vegetable, fruit and other food products into nearby schools; improving student nutrition; boosting educational opportunities about agriculture and healthy eating; and supporting local and regional farmers and growers with enhanced business opportunities.
Program pioneers in the Sunshine State and, ultimately, the national Farm to School effort were forward-thinking African-American farmers who formed the New North Florida Cooperative Association, Inc. (NNFC) in 1995. The NNFC began selling its products to Gadsden County schools during 1996-97, and today sells directly to 15 school districts in Florida, Alabama, Georgia, and Mississippi.
Players in Florida Farm to School have grown from just the NNFC to include the Florida Agriculture and Mechanical University (FAMU) Cooperative Extension Program; the University of Florida Institute of Food and Agricultural Services (UF/IFAS); and the Florida Department of Agriculture and Consumer Services, through its Fresh from Florida and Fresh for Florida Kids campaigns.
CREDITS
column by BEN ADAMS, JR.
BIO: Ben Adams, Jr. is an owner and president of Adams Cold Storage, LLC. He has been directly involved in citrus production, warehousing and distribution, as well as state and community support since 1980. His current facility incorporates 200,000 square feet of multi-temperature warehousing, with an extensive expansion plan on the horizon.
[/emember_protected]
Tags:
Adam Putnam
,
Adams Cold Storage
,
Auburndale
,
Ben Adams Jr.
,
cold storage
,
FAMU
,
Farm to School
,
Florida
,
Florida Department of Agriculture and Consumer Services
,
Fresh for Florida Kids
,
Fresh from Florida
,
fruit
,
Gadsden County
,
New North Florida Cooperative Association
,
NNFC
,
Sunshine State
,
University of Florida
,
vegetable