Tree Assistance Program Taps into Industry Needs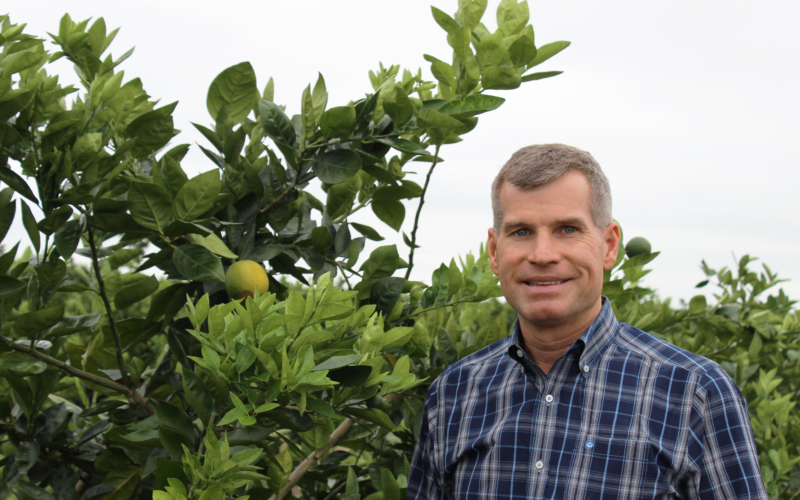 Farmer Encourages Fellow Growers to Apply for Tree Assistance Program (TAP) and Replant
Ask anyone in the business and they will tell you: making a living in the citrus industry is not for the faint of heart. Growers have battled Mother Nature throughout history, struggling to stay in business after experiencing damages left by hurricanes, freezes, and insects. But help is available.
The U.S. Department of Agriculture Farm Service Agency (FSA) keeps an eye on the industry and its challenges, and offers various programs designed to provide assistance. Of particular interest in the Sunshine State is the availability of financial help to nursery tree growers or farmers to replant or rehabilitate qualifying trees, bushes, and vines damaged by natural disasters through the Tree Assistance Program (TAP). Florida was approved under TAP to recognize citrus greening as an eligible cause of loss in 2014.
To Larry Black, a fifth-generation citrus grower from Lakeland, it's a terrific program. "HLB has caused massive tree losses, and the industry must replant," he states. "The USDA Tree Assistance Program (TAP) is a great tool to assist growers in replacing trees lost to disease. The financial assistance adds an incentive to growers to replant and follow best practices to re-establish citrus trees."
Black is general manager of Peace River Packing Company, which manages more than 3,300 acres of citrus groves in Central Florida. He is past-president of Florida Citrus Mutual and serves on the Citrus Research and Development Foundation Board. Black has witnessed and experienced the issues industry professionals face.
The citrus industry has been up against citrus greening— also called Huanglongbing (HLB)— for more than a decade. A bacterial disease, greening starves trees of nutrients, damages roots, and reduces the quality of the fruit. The first sign of greening was found in September 2005.
Black urges others to check it out. "The TAP program has provided Florida growers with $10.5 million to plant 1.3 million trees," he points out. "There are over 1,000 pending applications, so the total financial assistance will increase as these applications are processed."
"I encourage growers to become familiar with the requirements to participate," he continues, "and to take advantage of this worthwhile program."
Citrus producers interested in applying for the TAP program must meet eligibility and payment limitation requirements in order to receive financial assistance.
More information about TAP can be found by contacting your local FSA office or by visiting fsa.usda.gov. To find your local FSA office, visit offices.usda.gov for listings of locations in Central Florida counties.
CREDIT
by MARY TOOTHMAN
PHOTO CREDIT
Larry Black is a fifth-generation citrus grower and general manager of Peace River Packing Company in Polk County. His family has been a part of the citrus industry for more than a century. Photo courtesy of the USDA's Farm Service Agency