What's Your Ag Story?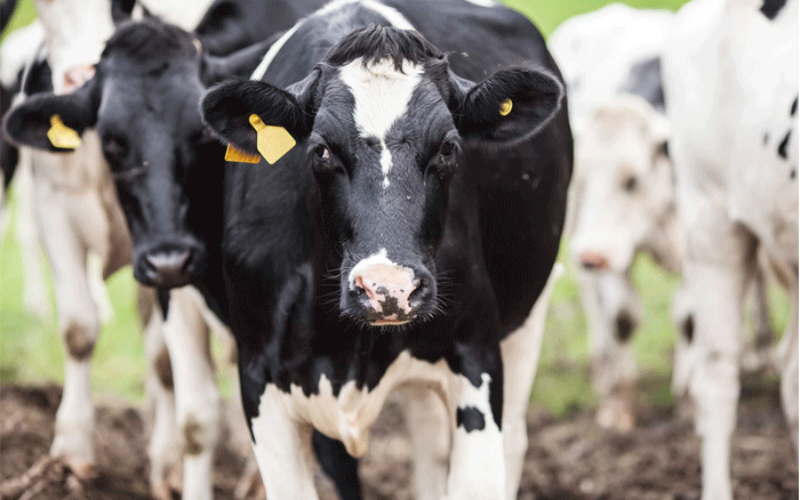 Tristen Walling, Lakeland, FL
"At a young age, I was introduced to the agriculture industry where I was taught how to plant crops and nurture an animal. At 4 years old I knew that I wanted to be a veterinarian and help animals feel better, this seemed like a perfect job for a little girl who had been around animals her whole life. In the second grade, I joined 4-H, where I built a greater love for agriculture. As ninth grade approached, I knew that I wanted to join FFA and be in the Veterinarian Academy. This year I am currently serving as the George Jenkins Senior vice president as well as chaplain for the Polk County Federation team. Through my time in 4-H and FFA, I have had the opportunity to start and raise my own show cattle herd, along with showing rabbits, market hogs, market steers, and purebred heifers all across the nation. As I begin to close the high school chapter of my life, I have been taking the steps to pursue my future career. When I graduate from high school, I hope to attend Oklahoma State University to receive my doctorate in veterinary medicine. I have had an amazing experience in the Veterinarian Academy at George Jenkins, as well as intern with some extraordinary vets here in Florida as well as in Oklahoma to help me start my journey to my future career. Agriculture has really helped me grow a new appreciation for the hard work and dedication farmers have to feed all the people in the world."
Keri Greenwood, Picnic, FL
"I found an interest in ag through my family. My great grandparents ran a large number of cattle and fed the family from the family farms. They were a big influence in shaping who I was, so I wanted to make them proud. I started competing in CDEs in FFA and fell in love with more than just cattle. As I got older, I began working with family friends on their operations, learning the ins and outs of the beef industry. Working with cattle and horses gave me a sense of purpose. As I obtain my degree in ag studies, I hope to have my own beef operation one day and and use that to open up doors for other youths — just as the industry did for me!"
Josie Chandler, Polk City, FL
"As far back as I can possibly remember, my life has revolved around agriculture. My paternal great-grandfather was a true "Florida Cracker"; his name is George H. "Junior" Mills, otherwise known as my "Pop." I learned more than I ever realized from him in my short nine years of knowing him, and I still continue to learn from his son, my great uncle Buddy Mills, who is the agriculture teacher at Yearling Middle School in Okeechobee, Fla. However, my biggest influence into the agriculture life is Ray Luke, my papa on my mom's side. He has taught me everything I know, but not everything he knows. He continues to teach me in the ways of the land, the cattle, and the business every single day. From before I could even walk, I spent my days at my grandparents' roping arena. Soon I was riding horses and turning out steers myself. However, my love for the agriculture life fell more toward the cattle industry.
My seventh-grade year in middle school was the first year the ag class was offered at my school. I made sure that I got into one of the three classes offered. That is when I officially joined the FFA and quickly gained interest in being part of the Polk County Youth Fair. My seventh-grade year, I raised and showed a market hog. My eighth-grade year, I started showing my very first commercial Brangus heifer, and my love of cattle grew from there. By the time I graduated, I had won multiple titles at cattle shows and became even became the President and Queen of Florida Junior Angus Association and even ran to be a Board Member of the National Junior Angus Association. My brother and I own and operate a small cattle operation. JK Cattle is focused around commercial Brangus and registered Angus cattle, and now breeding F1 Brahman cross cattle. Now, 21 years old and raising my son, I plan on raising him in the same lifestyle that I was raised in. With him only being two months old, he has spent many days of his life in a cow pasture, at cow shows, in the cowpens, and in the roping arena."
Bristol Wells, Lakeland, FL
"Unlike others, I was not fortunate enough to be born into the agriculture industry. In middle school I was introduced to Mrs. Morse's ag class at Lake Gibson, and that is where my passion was born. Through FFA, Farm Bureau, showing hogs, and Warner University, I have had the opportunity to network with so many people in the industry that have given me countless opportunities. At Warner, I was able to help charter the Warner University Collegiate Farm Bureau chapter, where I have found my passion by being the voice of agriculture. Although I am unsure of where my education will lead me, I graduate with my bachelor's in agriculture studies in December, and plan to start my MBA in January. Ultimately, I would not have had these opportunities to even attend college for agriculture if it was not for those who invest in students like me who have a love for the industry. Those people who go out of their way to ensure that young agriculturalists have a place in Florida agriculture."
Jennifer Mizell, Dundee, FL
"My ag story began when I walked into my first agriculture class at Dundee Ridge Middle School. Unannounced to me, agriculture wouldn't make an impact on me until high school, where I met my ag teacher and FFA advisor, Mr. Paul Reed. My ag story has taken me throughout the state of Florida, competing in various FFA events; up to south Georgia, where I am pursuing a bachelor of science degree with a concentration in agricultural business and agricultural communications at Abraham Baldwin Agricultural College; and all the way to Kansas City, Mo., where I participated in the National Agri-Marketing Association Student Competition. I am thankful for my ag story, everywhere it has taken me, and everyone it has introduced me to."
Tags:
4-H
,
Abraham Baldwin Agricultural College
,
ag
,
agriculture
,
agriculture studies
,
Angus
,
beef
,
Brangus
,
cattle industry
,
cowpens
,
F1 Brahman
,
farm bureau
,
farmers
,
ffa
,
Florida
,
florida cracker
,
JK Cattle
,
market hogs
,
market steers
,
Okeechobee
,
Polk County Youth Fair
,
purebred heifers
,
rabbits
,
steers
,
veterinarian
,
veterinary medicine
,
Warner University