Clermont's Lakeridge Winery & Vineyards Offers Education, Tours, and Tastings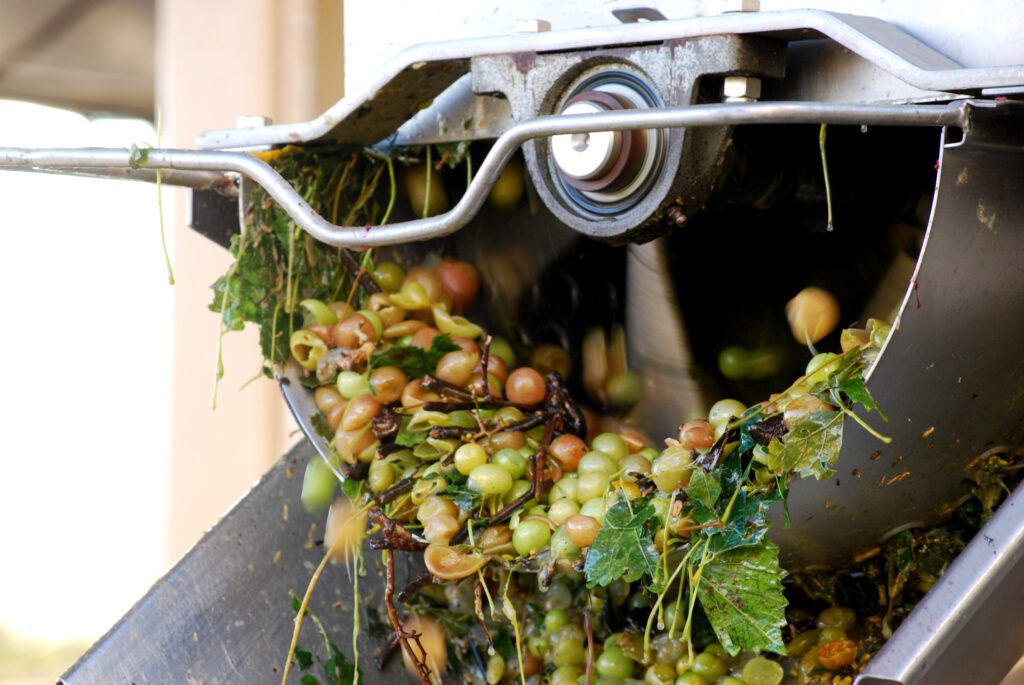 by PAUL CATALA
photos provided by LAKERIDGE WINERY & VINEYARDS
It doesn't matter if you consider yourself an enotourist, vinitourist, or gastrotourist, you'll still find something special at Lakeridge Winery & Vineyards in Clermont.
As the ongoing popularity of winery visitations continues to expand, Lakeridge Winery & Vineyards is welcoming wine aficionados and potential customers into its facilities and vineyards for an inside look at their processes and a taste of the final product.
Since opening in 1989, Lakeridge Winery has included and encouraged streams of tourists into and onto its properties for winery tours and wine tasting. Seven days a week — one about every 15 minutes — guides and winemakers take guests on a 45- to 50-minute tour of the facility founded by Gary Cox and a small group of investors from Lafayette Vineyards in Tallahassee.
Barry Hus, Lakeridge's chief operating officer, says the winery grows and harvests native varieties of the red Noble, bronze Carlos and Welder Muscadine grapes and bottles chardonnay, pinot grigio, petite sirah and cabernet sauvignon. The wines are all produced at the 127-acre Lakeridge Winery Estate, along with an additional 450 acres owned at Prosperity Vineyards in the Florida panhandle plus 200 acres under contract throughout Florida.
Hus, who is in his sixth year with Lakeridge, says the winery is the largest in Florida along with its sister winery, San Sebastian in St. Augustine.
Cox, a Tallahassee native, grew up on a family farm, where his father made wine. There, a five-acre test vineyard was started, and that eventually grew to 450 acres, 110 of which are grapes, and the Lafayette Winery was opened in Tallahassee. That ventured floundered, but in the mid-1980s, the family – convinced by Lake County businessman Arthur Herbert – decided to move operations to Clermont to take advantage of the agritourism industry.
Hus says the move was also done to grow grapes in the region and to be closer to the booming tourist populations in Orlando and the east coast beaches.
"It was a success, but it was a lot of hard work the first few years. Eventually, they found the right formula for wine," he says. "I think that was one of the struggles was they were trying to do it like California did it. They discovered it's different in the South – we like sweet tea, we like sweet wine, let's do things the way we do it here in the South."
That meant narrowing operations down to only muscadine wine, made from the only grape that will successfully grow in the area. Currently, Lakeridge fills about 150,000 cases of wine per year with the help of 50 employees – 30 of whom work full-time at the winery. That amounts to a capacity of about a half-million gallons with 350,000 gallons bottled at the end of a harvest, which usually begins the first 10 days of August and can last five to six weeks.
Lakeridge Winery & Vineyards, like most small wineries across the U.S., caters to tourists, mostly as an inexpensive way to advertise. In addition, Lakeridge used to organize regular music festivals and other events to draw people out to the area and the winery also became a "venue." He says as the population grew, the company didn't have to rely on that as much.
"(Small wineries) rely on people coming through the door to taste the wine and become a customer," he says. "Likewise, we rely on local tourism to get people in the door to try and taste the wine and if they like it, they can purchase it at our retail store or purchase it at Publix or WalMart. We've always had a tourism aspect."
Hus says visitors and tourists used to amount to more than 100,000 for big festivals. However, the Covid pandemic put a stop to those, and now Lakeridge holds "Weekends at the Winery" from noon to 4 p.m. every Saturday and Sunday. These include music, food, and drinks on the festival grounds. Those attract 500 to 800 people a day.
The majority of winery tourists come from local areas and across the state, says Hus, due to the ongoing population increase and drawing markets such as Tampa, Miami, Orlando, and The Villages in Ocala.
"We do pull from all over," Hus explains. "I've noticed lately we're getting a younger and younger crowd. I think part of that is the local population is growing as well as the VIP tour experiences, which are very popular."
For those taking a Lakeridge Winery & Vineyards tour, Hus says guests are greeted and then taken into a small theater to see a short video on how the winery was started by Cox and his son, Charles Cox, now the company president. Visitors are introduced to Jeanne Burgess, Lakeridge winemaker, who makes a presentation before a walking tour commences.
The free tour includes seeing the wine tanks and the winemaking process. A visit to a balcony shows tourists the vineyards and the crush deck and the bottling line before heading to the tasting counter of six to eight wine varieties, which range in price from $11 to $30 a bottle.
VIP tastings are available for $25 to $50 depending on the guest's wine-tasting experience level; it includes a private tour guide, a trip into the vineyard, tasting in a private room, and a take-home "swag pack" of gifts.
Lakeridge's busiest season is November through March when seasonal "snowbirds" arrive.
"Of the people who come here and taste, 75 to 80 percent of them purchase the product," he says. "That's our goal — we want to introduce people to our wine, hopefully they find something they like and then they become a customer."
But most importantly, Hus wants guests to have fun and learn.
"We regularly get comments on how knowledgeable our guides are," he says. "We have wine-tasting in groups where you can learn food selection, smelling, swirling – all the things you need to do to pick out a good wine. We're hopefully educating people on that so they can make better purchases on wine."