2023 Woman of the Year in Ag Reflects on Service, Giving Back
by PAUL CATALA
On Oct. 18, Saundra TenBroeck was diligently doing what she's done for the past 28 years — teaching, guiding, and mentoring students at the University of Florida.
A day later, the UF/IFAS State Extension Horse Specialist and associate professor for the Department of Animal Sciences was the Florida Department of Agriculture and Consumer Services' "2023 Woman of the Year in Agriculture."
TenBroeck has been a UF associate professor and state extension horse specialist since 2002 after joining the university's faculty as the Youth Livestock Specialist in 1985. During the past nearly four decades, she has accrued not only numerous awards and recognitions of achievement, but more importantly, she's garnered recognition from her students and her peers in academia.
From her home near Archer where she lives on 10 acres of greenbelt land, TenBroeck says receiving the "Woman of the Year in Agriculture" award is a "recognition and a lifetime achievement thing."
A total of six agriculture professionals had written letters to the commissioner in support of TenBroeck's nomination for the award and she'll be recognized at an awards luncheon at the Florida State Fair fairgrounds in Tampa in February.
"I'll get a lot of 'atta-boys' and my picture on the wall of winners; the luncheon is really my award and the recognition I've gotten from those in the ag industry," says TenBroeck, 67.
TenBroeck has accrued a long list of accomplishments during her personal time in agriculture and in her career. When asked what stands out, she mentions her work with youth in agriculture. She says she began as a Youth Livestock Specialist, and during the first 17 years she worked with beef cattle, sheep, hogs, and horses.
About 1990, TenBroeck began to work alongside the late Donald Wakeman, a former UF agriculture professor, UF livestock judging coach, and 1989 inductee into the Florida Agricultural Hall of Fame; and Lisa Hinton, the 2015 Woman of the Year in Agriculture. Together, they developed a Florida State Fair Steer Security, the predecessor to the Champion Youth Program at the Florida State Fair. She says the goal was to promote the purchase of Florida calves at market price, provide education for children and an opportunity to earn a premium return on their accomplishments.
"They could sell their animals at market price and have a better understanding of market value rather than the inflated prices people pay trying to buy a grand champion at an auction situation where cattle are sold at exorbitant prices in support of the youth," she says.
TenBroeck adds that livestock companies that would usually pay a lot of money at auction would instead make donations to the security fund and that money would be paid out to all children who earned points through their showmanship and "skillathon presentations." She also cites her ongoing work to help get Florida cattlemen involved with the state fair and expand the Champion Youth Programs to include sheep, swine, goats, dairy cattle, breeding cattle, poultry and rabbits.
TenBroeck is also proud of her involvement in helping to develop the Beef Quiz Bowl for the Junior Florida Cattlemen's Association. She says she was assisted by Marion County cattleman and Florida Agriculture Hall of Fame inductee Leroy Baldwin, former president of Florida Cattlemen's Association who died in 2016.
Among other many awards and recognitions under TenBroeck's reigns are: American Youth Horse Council – Distinguished Service Award, 2023; Florida Ag Extension 4H Agents – Specialist of the Year 2008 and 1990; UF College of Ag and Life Sciences (CALS) Advisor of the Year, 2011; Florida FFA Blue & Gold Award 2020; and UF Block & Bridle Club Teacher of the Year 2013-14.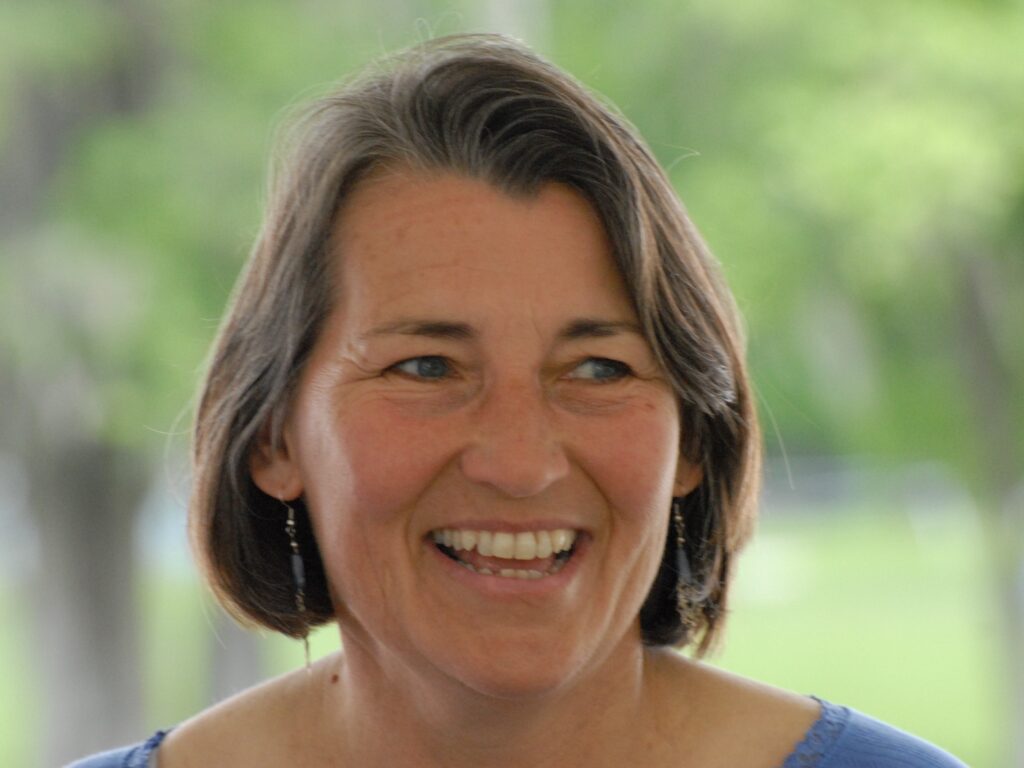 Included in TenBroeck's long list of academic service at UF are: Academic Advisor and seven years as undergraduate coordinator; Scholarship Committee chair; University Service; Minority Mentor; UF Veterinary School admissions committee; and her work teaching "Introduction to Animal Sciences," "Introduction to Equine Science," "Introduction to Livestock & Meat Evaluation," "Careers in the Livestock industry" and other ag-related classes.
It has been TenBroeck's tenacity to teach and spread agricultural knowledge to future farmers and ranchers that makes her a proper recipient for the "2023 Woman of the Year in Agriculture" acknowledgement, says Hinton. Hinton spent 27 years as the agribusiness manager with the Florida State Fair and was the executive director for the Florida Federation of Fairs for 13 years.
"(The award) is to be recognized by your peers in agriculture for all your hard work and efforts," says Hinton. "Dr. TenBroeck is probably the best educator I've seen in my life. Whether she's talking to an 8-year-old 4-H member or a 16-year-old FFA member or a college student or an adult, she can relate to them on whatever level to educate them about whatever topic they're discussing."
Among those who nominated TenBroeck for the honor were Jim Handley, executive vice president of the Florida Cattlemen's Association; Ronnie Simmons, executive director Florida FFA Association; Cheryl Flood, executive director Florida State Fair; Dan West, executive director Florida Federation of Fairs; and Chris DeCubellis, 4-H state specialist agent.
In his formal recommendation, Handley wrote that TenBroeck "is extremely dedicated and always sacrifices her time, talent and resources to help build young people. She is a difference maker in the lives of others, she goes about her work with a passion to drive others to develop and excel. She does this with professionalism, humility and grace and she deflects attention from herself and quietly pushes young people to maximize their talent and personal development."
It was partly TenBroeck's upbringing that led her to agriculture and excelling in ag instruction.
Her mother's foster family were row crop and dairy farmers. While living in Japan, her parents split – her father went to Korea, and the rest of the family returned to the U.S.
"We lived out in the country near my relatives. Being in an ag community, in the summertime, I worked in tobacco, my first boyfriend was a farmer, and I went to a very small country school," she says. "When deciding about college, I wanted to teach PE or be a veterinarian because those are the things I had life experiences with."
TenBroeck's love of animal agriculture attracted her to Clemson University, where she earned a bachelor's degree in animal science and worked at the Sheep and Horse Unit during school and at 4H camp summer months. She got her master and doctorate degrees in reproductive physiology from Texas A&M.
"I worked all through school; I paid my own way through school and always had jobs," she adds.
That work ethic and will to excel in the field drove TenBroeck to a rewarding career in agriculture and ag-related education, but it also prompted her to give back what she's gained.
She's currently teaching horse classes and promoting youth activities. She's also working on a capital campaign in support of the Equine Sciences Program at UF, despite her original plan to retire at 65.
"That will be one of the things I stayed around for, we're trying to do a capital campaign in support of our horse program here at UF," she says. "That will be the last big thing that I'm working on. The hope is that the campaign will build an endowment that will help the horse program stay sustainable."
TenBroeck now lives with her husband, Tim, and has three grown children and two grandchildren.
As for the future, she says it will remain altruistic.
"Now the shoe will be on the other foot, and I'll be that person that's volunteering and helping."