Island Grove Receives Agricultural-Environmental Leadership Award
by K. MICHELE TRICE
photos provided by ISLAND GROVE WINE CO.
Island Grove Wine Co. was recently named one of three recipients of the 2023 Agricultural-Environmental Leadership Award.
"There's a lot of good growers out there," says Jerod Gross, Island Grove's general manager. "Agriculturists in general, we all try to care for our land and be good stewards. We're just one of many."
Sarah Aschliman, vice president of marketing for Island Grove, says, "We are super excited [about the award]. Winning this award is incredible. All these years we've been pushing a Florida product, making an alcoholic product like wine from fruit. This shows we are being recognized for it."
Island Grove grows blueberries exclusively. They have nearly 200 acres of blueberries growing at their northern farm in Hawthorne. That farm has been certified organic since 2010. They use drip irrigation to conserve water along with other techniques, drain tile systems to minimize runoff, organic weed control measures, grass buffers for nutrient filtration, wetland conservation, and wildflower areas to support native pollinators.
"We're mindful of all our inputs," Gross says. "We use all organic materials for production [at our Hawthorne farm]. We are working to keep our wetlands and buffers untouched so they stay native and flourish with the native species that are growing there."
"We're always trying to preserve our environment and be mindful of the land," he says. "It's a vital resource and if we don't take care of it, it won't take care of us."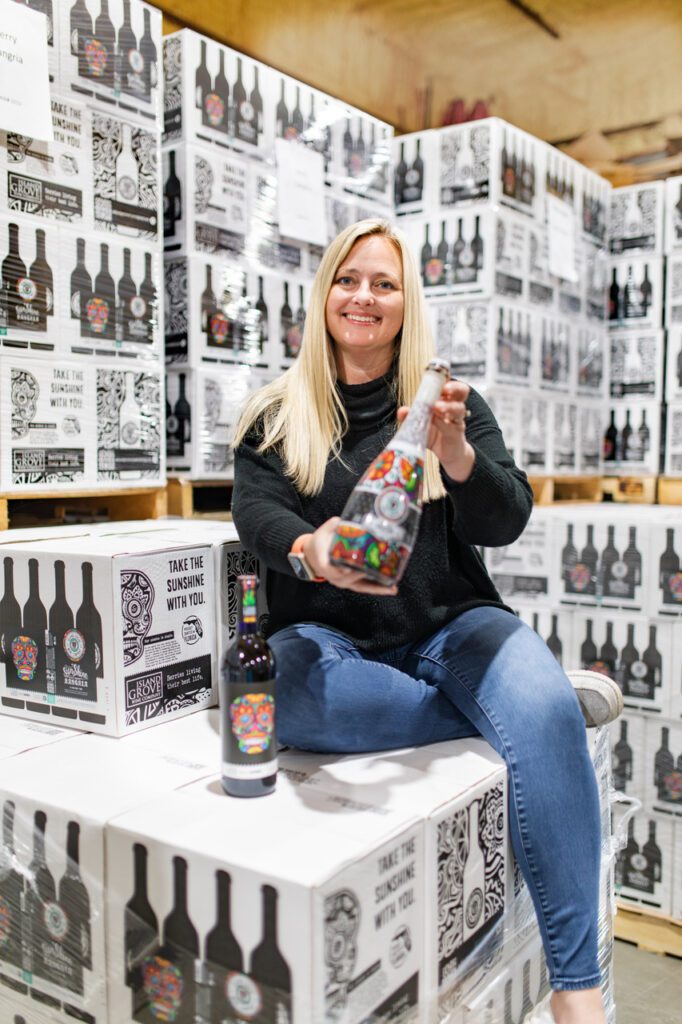 Aschliman says you have to love farming to be in farming, and Gross talks of the ongoing efforts required to maintain an organic farm. "Organically, we don't have as big a toolbox as a conventional farm would have. It is a process, from monitoring leaf tissue and soil samples on a frequent basis to actively scouting plants to make sure things are growing correctly and not looking deficient or sick, scouting for new pests or diseases."
In addition to the blueberries they grow for market and consumer consumption, Island Grove has a winery that takes their blueberries and makes a wide array of wines from them.
When talking of sustainability and conservation, Aschliman says the winery is a sustainability component. They harvest blueberries once a year, and any fruit culled at the packing house or left on the bushes at the end of the year was a loss, and they wanted to change that.
"The fruit was here and needed to be used," she says. "People are surprised with the blueberry wine, especially the drier wines. They are delicious. People are shocked when they discover there are no grapes at all."
While they only harvest blueberries once a year, they make wine throughout the year thanks to the ability to freeze the blueberries and use them as they are needed.
Their focus is on the blueberry in their wines, and they have more than 20 different types of wine, including a line of sparkling wines that was just released this year.
The Florida Department of Agriculture has been awarding the Agricultural-Environmental Leadership Award annually since 1994. It is given to those growers and ranchers who are focusing on environmentally innovative practices and who share a commitment to protect and preserve Florida's resources while providing quality agricultural products.
"These growers and ranchers exemplify innovation, environmental stewardship, and sustainable practices that are essential for the future of Florida agriculture," Florida Department of Agriculture and Consumer Services Commissioner Wilton Simpson said in a press release announcing the winners.
"Their commitment to preserving Florida's natural resources while continuing to produce the highest quality agricultural goods is truly praiseworthy," Simpson continued.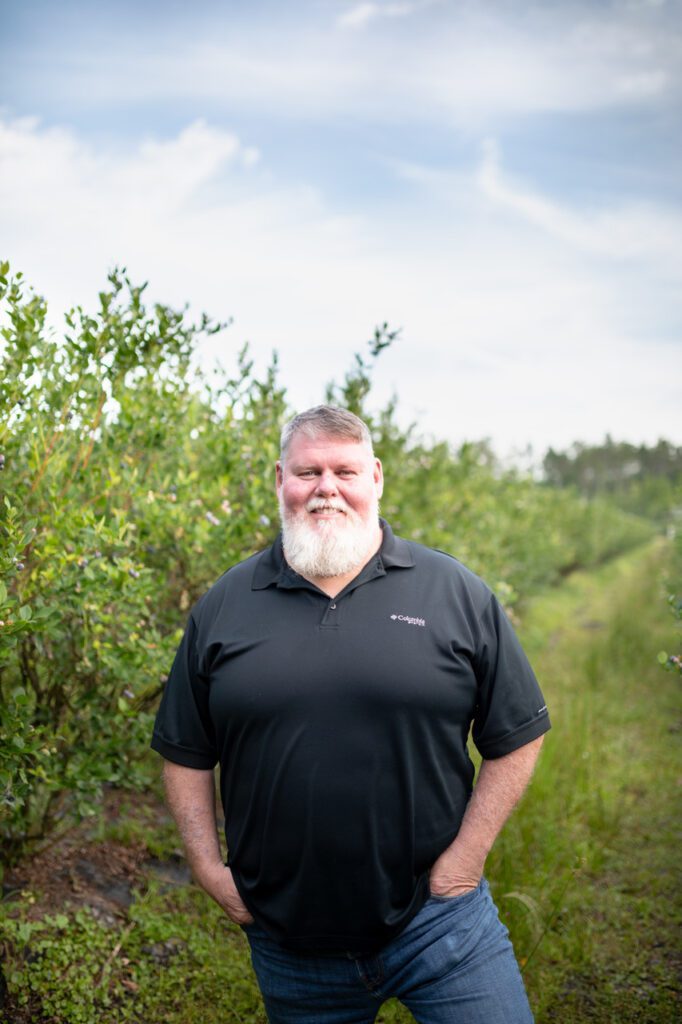 Gross says he thinks the award is proof that Island Grove succeeds in producing to a high standard and has a strong presence in the market.
"We're sustainable and have high integrity," he says. "It's humbling to know we are recognized for it. We work hard at trying to be sustainable and environmentally friendly, to produce a safe commodity for the consumer."
The other 2023 winners were Rocking K Cattle in Odessa and Brite Leaf Citrus Nursery near Lake Panasoffkee.
Aschliman says Island Grove Wine products can be purchased at many locations in Florida, including Target, Publix, Whole Foods, World Market, ABC Fine Wine and Spirits, Fresh Market, and Total Wine.
They are distributed in Georgia, Alabama, Mississippi, and Louisiana, and wine can be shipped to almost 40 states via their website.
"Today, in our world, it's really important to know where your food comes from and how it's grown and how it's handled," Gross says. "To the consumer: Read the labels. No one produces better fruits and vegetables than the American grower. It's safe. American growers are held to the highest standards to produce a safe commodity for the consumers."