Recipe Spotlight: It's easy cooking green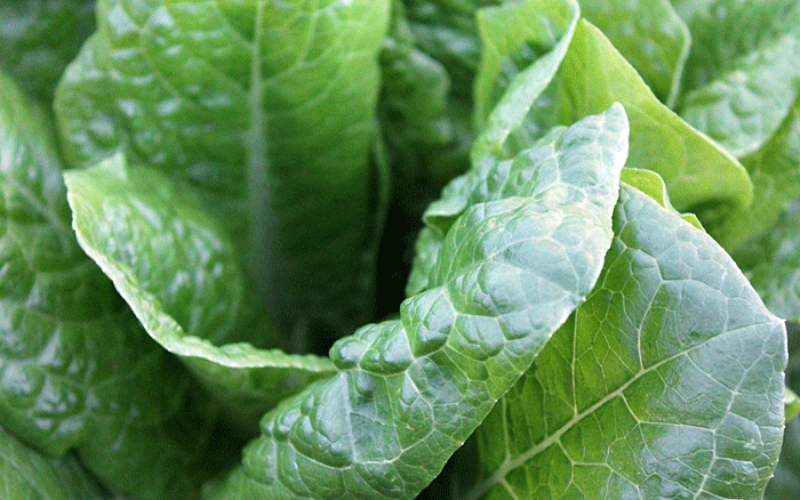 For good health and good rating, snap the beans and boil the collards
FARM-GROWN GREEN THINGS are good for you. There's a generalization you can take to the bank. Other colored foods are equally good, but today's focus is on green.
If you had a short nap, you might have missed the two hours of winter we had a few weeks ago. But look in the fi elds as you drive by and stop in a farmers' market to see what makes Central Florida green at this time of year.
You probably can find green peppers, broccoli, cabbage, celery (OK, it's pale, but it's green), cucumbers, lettuce, snap beans, spinach, and greens.
How we look and cook greens is different now than it was when Mrs. S.R. Dull wrote her book Southern Cooking in 1928. Mrs. Dull was famous as the editor of the Home Economics page of the magazine section of the Atlanta Journal. She made her living with a cooking school and giving lectures across the country. She even went to New York City to teach the Yankees how to cook yams. She died in 1964 at the age of 100.
Here is a contrast between her old-timey recipe for collards and one from Irma S. Rombauer's Joy of Cooking. "Collards are boiled with seasoning meat or ham hock about 2 hours. They must be boiled slowly and kept under water." Spring collard sprouts don't take as long to cook or as much water, she wrote.
The 1997 edition of Joy of Cooking recommends pulling the leaves off the stems, rolling the leaves and cutting into strips. Mustard greens and collards are cooked the same way. "To boil: Bring 16 cups water and 1 1/2 tablespoons salt to a rolling boil in a stockpot. Add 1 to 1 1/2 pounds prepared mustard greens and quickly bring the water back to a boil. Cook, uncovered, until tender, but not mushy, 5 to 10 minutes, depending on the age and thickness of the leaves. Baby greens will cook very quickly. Drain." You can save close to two hours by using the new method. Spinach is tender and as good or better cooked as raw.
BRAISED SPINACH
One package ready-to-eat spinach
One tablespoon olive oil
Small handful walnut pieces
Pat of butter.
Heat oil in a wok or skillet. Add dry spinach and toss until well wilted. Add nuts and heat. Melt butter with spinach. Toss and serve.
Salt, pepper, and garlic are optional. I like mine with a few drops of good Balsamic vinegar, but that does nothing for my wife.
That was easy, wasn't it?
Many of the fresh green vegetables we take for granted today were unheard of in much of the North when I was a lad. Until local harvests, corn and peas, wax beans, and green beans came in cans. Small potatoes came in cans, too, and still do. Even ham came in cans. And still does. Broccoli is a favorite vegetable now — except for the first President Bush — and is in season here and now. Broccoli has such a distinctive fl avor, little is needed to make it delicious. Here is an adaptation of a simple recipe from one of my favorite cookbooks, The Romagnolis' Table. They were a husband-and-wife team — he Italian and she American — who had a TV program in the mid-1970s.
BROCCOLI ALL'AGRO
(Broccoli with Oil and Lemon)
3 good sized stalks of broccoli
1 1/2 teaspoons salt (for the water)
4 tablespoons olive oil
Juice of 1 large lemon
Break the flowers off the broccoli; use the top two inches cut into small florets. Reserve the stems for another use. Drop the broccoli into boiling salted water just to cover. Bring back to the boil and cook until the bit of stem on the flowers is just tender.Drain well and dress with olive oil and lemon juice, turning carefully so they don't break.
Serve warm or cold.
We seldom think of cucumber and celery as cooked vegetables, but both are excellent when stir fried. Peel the cucumber and cut into quarters lengthwise. Remove the seeds with a spoon. Use a vegetable peeler to remove tough strings from the celery.
BRAISED CELERY AND CUCUMBER
1/2 cucumber per person, cut into bite-size pieces
1 stalk of celery per person, sliced on the bias into bite-size pieces
1 tablespoon cooking oil
1 tablespoon soy sauce
1 clove garlic, minced
Herbs to taste
Heat oil in a pan or wok. Add garlic and celery. Cook two minutes. Add cucumber. Cook two minutes. Add soy and herbs. Toss to coat. Serve.
CREDIT
article by TRENT ROWE, CFAN Food Editor