In-Season Citrus Pairs With Seafood for the Perfect Combo That's 100% Floridian
by RYAN MILEJCZAK
Florida citrus season is underway, and that means it's time to enjoy some delicious oranges, grapefruits, and more. In October, the season begins with delicious citrus like tangerines, meyers lemons, and navel oranges. As the season rolls into the next year, citrus like tangelos, key limes, and valencia oranges come into season, with the citrus season formally ending in June.
Fresh, in-season Florida citrus makes the perfect pair for one of Florida's other most famous products: seafood. Delicious grouper, snapper, wahoo, and more can be caught in Florida's waters, and when combined with fresh Florida citrus, can make for some truly incredible dishes.
There are tons of ways to combine citrus and seafood, from delicious citrus-glazed fish to fresh and spicy ceviche. Let's take a look at some of our favorite recipes that combine Florida citrus and seafood.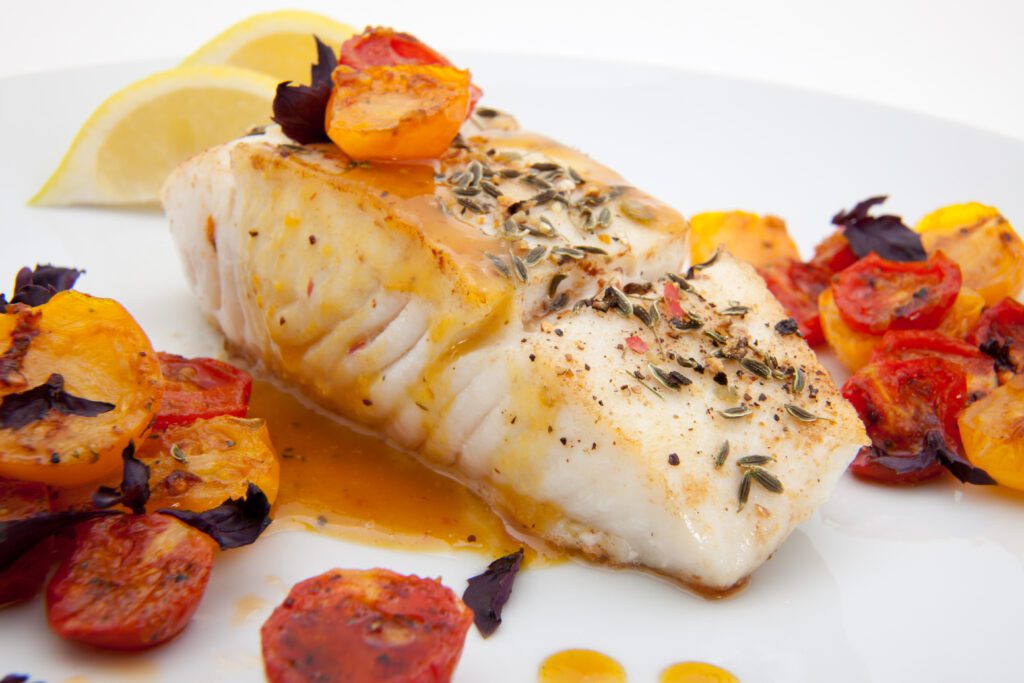 Honey Orange Glazed Grouper
(Adapted from Fresh From Florida)
Ingredients
4 6-oz Florida grouper fillets
1 zucchini, diced small
1 squash, diced small
1 bell pepper, julienned
1 cup Florida orange juice
1 tbsp Florida orange blossom honey
1 tbsp orange marmalade
1 tsp soy sauce
1 tbsp dijon mustard
1 tbsp fresh thyme
1 tbsp unsalted butter
Juice of 1 lemon
Ingredients
Place a small pot of medium-high heat. Combine the orange juice, honey, marmalade, soy sauce, and mustard, and let the mixture come to a boil. Once the mixture has reduced by half, set aside.
Next, preheat a large saute pan over medium-high heat. Add the butter and 1 tbsp of oil to the pan. Season grouper fillets with salt and pepper, then brush each side with the orange sauce. Sear each fillet for 2 to 3 minutes per side. Once cooked through, remove from heat and set aside.
Wipe out the same pan you cooked the fish in, reheat it over medium-high heat, and add 1 tbsp of oil. Add the vegetables and saute until cooked, about 5 to 6 minutes. Take off the heat and stir in fresh thyme and lemon juice. Serve warm with the citrus glazed grouper.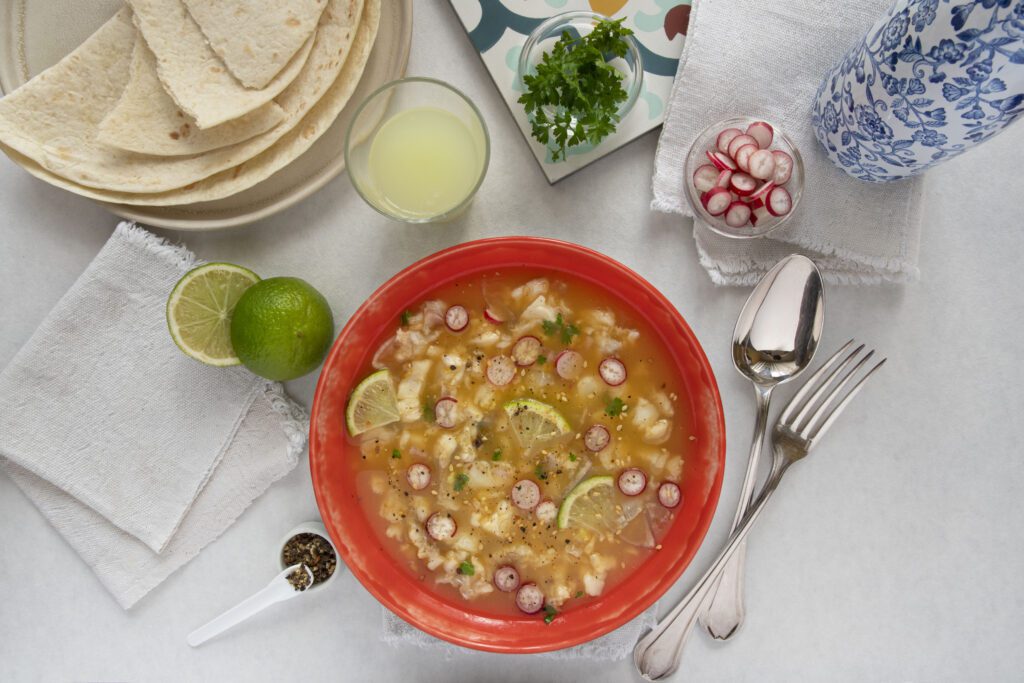 Ingredients
1 lb Florida wahoo
2 limes
1 tbsp chopped cilantro
⅓ cup red onions, thinly sliced
1 jalapeño pepper, seeded
1 stalk of celery, thinly sliced
Salt and pepper to taste
Directions
First, clean the wahoo if necessary. Then, very finely dice the fish and place it in a bowl. Add the juice of two limes and vegetables to the bowl and mix well. Let the mixture marinate for at least 20 minutes and up to an hour. Once fully marinated, stir in salt and pepper to taste and serve with tortilla chips or tostadas.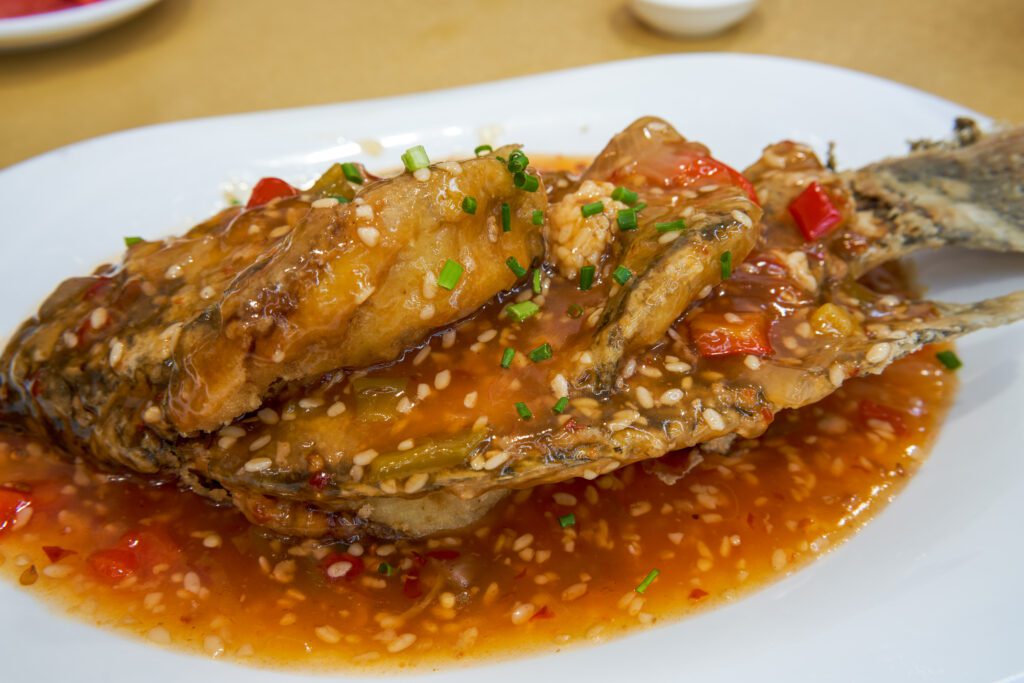 Whole Red Snapper with Sesame Citrus Sauce
(Adapted from Food and Wine)
Ingredients
2 whole red snappers, cleaned and scaled
Frying oil
6 tbsp chicken broth (canned or homemade)
2 tbsp plus 2 tsp soy sauce
2 tbsp lime juice
4 tsp fresh orange juice
2 tsp sesame oil
½ tsp freshly grated ginger
2 scallions, thinly sliced
Directions
Thoroughly rinse and dry the surface and cavity of each snapper, using paper towels to dry them. Cut 3 small slits on each side of the fish, ensuring they're evenly spaced apart. Season the fish with salt and pepper.
Heat ⅜ in of oil in a 12 inch or larger pan over medium-high heat. A deep fat thermometer should register 375°F. Once the oil is heated, carefully add the whole snapper to the pan, letting the tail hang out if necessary.
Cook the fish without moving them until crisp and browned on the first side, about 9 minutes. Then, use a large spatula and tongs to carefully turn over each fish. Cook until crisp and browned, about 7 minutes. Once cooked, remove snapper from heat and set them to drain on paper towels.
While the snapper cools, combine the broth, soy sauce, lime juice, orange juice, sesame oil, grated ginger, and scallions in a small bowl or glass. Serve the snapper whole on a platter with the sesame-citrus sauce on the side.